Already available.
2K Games has announced the release of a new update free for Mafia 3, the third installment of this series of action games and open world.
Video: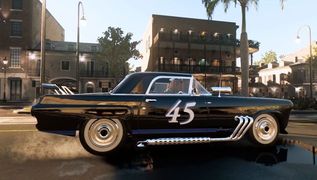 Thanks to her now we have the possibility to "tune" our car with all kinds of accessories, something that will serve us both to explore the city to participate in the new careers that have been included, offering in this way a new way of getting money and new parts in order to continue improving our vehicles.
The mafia of New Bourdeaux
In Mafia III we will move to New Bourdeaux, a city-inspired New Orleans, in the year 1968, moving on by low funds, making contacts with the mafia and entering the war of interests and bands of the time. All of this in the form of action adventure in open world.
If you want to see the analysis that you are engaged in Vandal, you can find it by clicking on the following link.
The racing car and the 'tuning' come to Mafia 3 with a free upgrade
Source: english
December 21, 2016