The Realme 5 Pro has been one of the three devices with which Realme has been launched to the conquest of Europe. This is the most basic model, although framed in the mid-range premium, and is the protagonist of this article, since the device has received an update quite heavy which includes, among other things, dark mode at the system level.
update is taking place via OTA and, as often happens in this type of updates, its rollout is being staggered, so it may take a couple of days to reach all devices. If you do not want to wait, you can download the firmware installable (2,81 GB) from the support web and proceed with the installation manually.
dark Mode video and wide-angle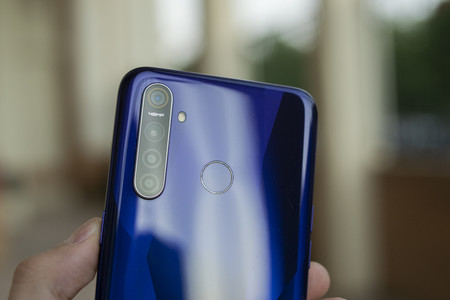 As we said, the dark mode of the system (which should theoretically serve to activate the dark mode in Instagram, for example) it is one of the new features introduced in the new version of ColorOS 6. Another interesting novelty is the ability to record video with the wide angle lens, a lens that up until now it was relegated to photography.
In the same way, it has been optimized the consumption of battery by recording in 4K and full hd 60 FPS. Also have fixed some bugs of the camera related to the HDR, focus, and a few green lines that appeared to switch between several modes of video recording. Note that we have also optimized the clarity of the screen indoors and in environments with little light.
The update also adds the security patch from October 5, 2019
finally, though no less important, we have implemented the security patch from October 5, 2019. We already know that the updates not only add features, but that fix security problems, so it is important to install updates when they are available.
As we said, the update can be installed via OTA or manually. To use the second method, simply download firmware in the memory of the mobile, locate it using file explorer, tap on it and select "Update now". After a few minutes, the firmware will be installed on the device and all your files will still be where you left them.
Via | Gizmochina
we Also recommend
Realme X: periscope and Snapdragon 710 for the new upper-middle range of the Realme
The Realme 3 Pro will be sold in Spain as of June 5, and aims to be very competitive in price
Will this update my mobile to Android 10? The complete list up-to-date
–
The news The Realme 5 Pro updates with dark mode and video recording with the camera's wide-angle was originally published in Xataka Android by Jose García Nieto .

Xataka Android
The Realme 5 Pro updates with dark mode and video recording with the camera wide angle
Source: english
October 28, 2019