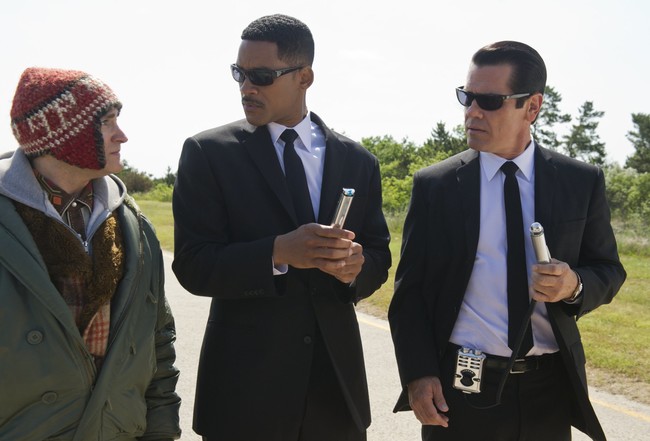 Sony is still trying to relaunch the franchise 'Men in Black' after the disappointing third installment. A few months we learned the study was launched a spin-off that is not going to have any of the original stars and now we learned by Variety that have already found a director for the project.
The choice is F. Gary Gray, that has been chained for two hits recent trade with the drama 'Straight Outta Compton' (2015) and the blockbuster action 'Fast and Furious 8' ('The Fate of the Furious', 2017); previously made the thriller 'the Negotiator' ('The Negotiator', 1998) or remake 'The Italian Job' (2003). The new installment of 'Men in Black' will be your first incusión in the genre of fantasy (even if in 'Fast & Furious 8' already there were scenes of pure fantasy).
Photo by Sergey Zolkin from UnsplashWell, Xf...

What is Inat Tv Pro?Inat Tv Pro APK for Andr...

The cryptocurrency market has exploded in po...
Although they will not come back Will Smith nor Tommy Lee Jones, the fourth film of 'Men in Black' will be set in the same universe of the trilogy and will respect the chronology of events. Apparently, the goal is to make a reboot, without calling it reboot; a similar story but with new characters to continue squeezing the mark, as did Universal with 'Jurassic World' or Sony's own with 'Jumanji'.
Matt Holloway and Art Marcum, writers of 'Iron Man' (2008), have written this project, which continues to Steven Spielberg as an executive producer. The date of the premiere is set for June 14, 2019.
Unfortunately, it seems that Sony discarded because of all the crazy but fun idea to revitalize the franchise by mixing it with the stars of 'Infiltrators in class' in ('21 Jump Street'), a project conceived by Jonah Hill came to have director but not booted.
we Also recommend
you will See Carnage in the movie! Will be the villain of the spin-off of Venom
Confirmed the spin-off of 'Men in Black' without Will Smith or Tommy Lee Jones
Five gadgets 3D that you can print at home (and saying goodbye to the mock-ups impossible)
–
The news The spin-off of 'Men In Black' already has a director, and will be released in 2019 was originally published in Espinof by Juan Luis Caviaro .

Espinof
The spin-off of 'Men In Black' already has a director, and will be released in 2019