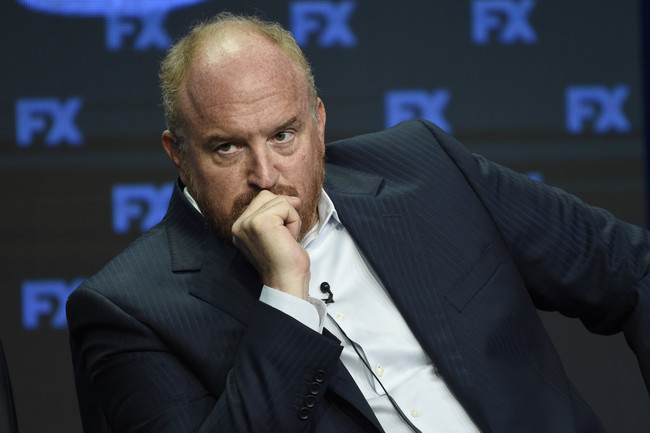 The sex scandals in Hollywood they do not stop since destapase the case of Harvey Weintein. However all of them had a note in common until now and that is that no one had taken a step forward to recognize that the allegations received were true. That just changed, as the comedian Louis C. K. has been recognized that the five women that you have pointed out they are telling the truth.
it Was only a matter of time for someone to recognize, as it does not leave of to be an essential first step to show repentance in case you have -it takes a lot to drain the lump and seek treatment without specifying what it is exactly-, but not communiqué launched by Louis C. K. has been less impressive. Then we translate what has been said about the creator and star of 'Louie':
Photo by Sergey Zolkin from UnsplashWell, Xf...

What is Inat Tv Pro?Inat Tv Pro APK for Andr...

The cryptocurrency market has exploded in po...
I Want to talk about the stories told in the New York Times by five women called Abby, Rebecca, Dana, Julia, who felt able to identify, and one that is not.

Those stories are true. Then I said to myself that what I did was right because I never showed my penis to a woman without asking before, which is also true. But after I learned, too late, that when you have the power over another person to ask if you want to see your penis is not a question. It is put up in a hurry. The power they had over them was that I admired them and I have used it in irresponsible.

I have repented of my actions and I trying to learn and escape from them. Now I am aware of the scope of my actions. I learned yesterday to what extent did you feel bad about themselves, these women who I admired and also how they had to get defensive around other men never would in this situation. In addition I took advantage of the fact that it was much admired both in my community as in yours, so feel unable to share their story and brought problems to themselves because the people I admired did not want to listen to them. I didn't think I was doing any of that because my position allowed me to not think about it. There is nothing so that you can forgive me and I have to reconcile with who I am, that is nothing compared to what that you are missing them.
I Would like to have reacted to their admiration by being a good example to them as a man and have some kind of guide as a comedian, because I even admired his work.

what more can you regret is what you've done to hurt others and I can barely get to understand the scope of the damage caused. It would be careless to exclude the harm done to the people I work with and I have worked and whose personal and professional life has suffered an impact for this, including projects currently underway; the cast and crew of 'Better Things', 'Baskets', 'The Cops', 'One Mississippi' and 'I Love You Daddy'. I am heartily sorry for having brought all this negative attention to my manager, Dave Becky, who just tries to mediate in a situation that I caused. I have brought distress and hardship to the people of FX that I had been given, The Orchard that took a risk with my film and any other entity that apostase by me over the years.

I brought pain to my family, my friends, my children and their mother.

I've spent all my long and lucky career by talking and saying what I wanted. Now I will give a step back and I will take a good time to listen.

Thank you for reading this.
let us Remember that this story was not slow to have negative consequences for Louis C. K.: the producer The Orchard has been canceled the premiere of her film 'I Love You Daddy', Netflix has ruled plans to make another special starring him, while HBO has decided check out all their previous works of their streaming services in addition to do without your presence for a special charity. Nobody wants to know anything about him, what will help this communication to begin to regenerate your image? At least he if who has recognized this and seems to be repentant, not like other…
Via | New York Times
Image | NBC News
we Also recommend
Louis C. K stars in the latest sex scandal Hollywood
do you Know that your baby needs kicking?
Trailer for 'I Love You, Daddy': the first movie of Louis C. K. in 16 years, recalls the cinema of Woody Allen
–
The news "The stories are true": Louis C. K. responds to allegations of sexual harassment was originally published in Espinof by Mikel Zorrilla .

Espinof
"The stories are true": Louis C. K. responds to allegations of sexual harassment