'The 1.0 update PC is the end of the beginning'.
upgrade 1.0 has come to Playerunknown's Battlegrounds, marking the end of the phase of early Access game in its PC version and the Xbox One.
however, Bluehole indicates that that does not mean that the team go to stop working in the game. So has affirmed their creator, Brendan Greene, during an interview with Kotaku:
"Has problems," he said. "There are still accidents. But these are problems that we are working to fix. It is a marathon for us," explained Greene, indicating that this update was only "the end of the beginning".
Indicated that aspects such as the problem of the rubber band (a consequence of the lag of the game) it would take more time to fix it. "It is a central problem with the network code of Unreal". However, he said that the team will finally arrive to a solution for the game to produce better.
The future
In terms of what is to come, Greene noted that they are exploring other features, such as the leveling of characters and the classification in the game. The aim of this is to get the player to "feel connected to your character".
on the other hand, they are also in talks on articles cosmetics, that aroused "concern" in the study. Don't want you to end up being born a black market as has happened in CS:GO. "We want to make sure that the system that we launched is fair, and work with Steam's Marketplace."
A battle royale success
Video: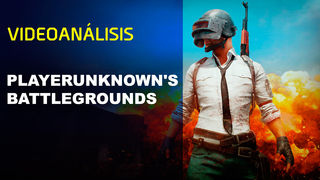 Playerunknown's Battlegrounds is available on PC, and its final version is already on Steam and Xbox One. It is a shooting game and action that follows the mechanics of the battle royale: the players should strive to be the last stand. To achieve this, you will have a wide arsenal of weapons and vehicles.
From the Vandal we've spent a analysis that you can read in the following link, as well as a guide that I also invite you to consult.
The team PUBG will continue working on the game
Source: english
December 29, 2017