Initially in the U.S., but now affecting Australia and Europe.
The time change has occurred problems in Pokémon Go, a game that depends on both the geolocation of the user, such as the real-time gameplay, as there are events restricted to certain hours of the day. What I in principle had affected only the USA has spread all over the world in the last few hours.
Video: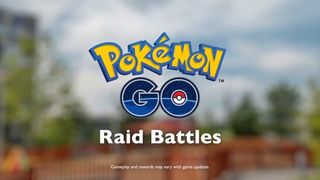 The time change of fall occurs in Europe in the last Sunday of the month of October (when the clock is late from 3 o'clock to 2 o'clock), but in areas of the U.S. where it makes time change, this occurred this year on the 5th of November.
The missions of incursion of Pokémon Go have been the main affected, since they are not available at night time. The problems were detected after the time change in the USA, because the game does not seemed to have acknowledged such change, and the quests end up even as soon as 18:30h in some geographical areas of America.
After an initial solution to the problem has spread
even Though in a first moment it was introduced a quick correction on the part of Niantic, the problem has re-emerged this weekend with missions teams that have ceased to be available at 19:30 last Friday.
Also, some problems seem to have been extended: there are complaints from Russia, because the incursions have started at 4 in the morning and were closed at 18:45 pm (local time). Right now there seems to be problems also in Australia.
the rest of Europe it seems that there is also a lag in the game (approximately two hours), though we'll need to be attentive to the last hour of this evening to see if it is confirmed or if Niantic has had time to troubleshoot this curious nuisance to users.
The time change causes problems on the Pokémon Go
Source: english
November 11, 2017