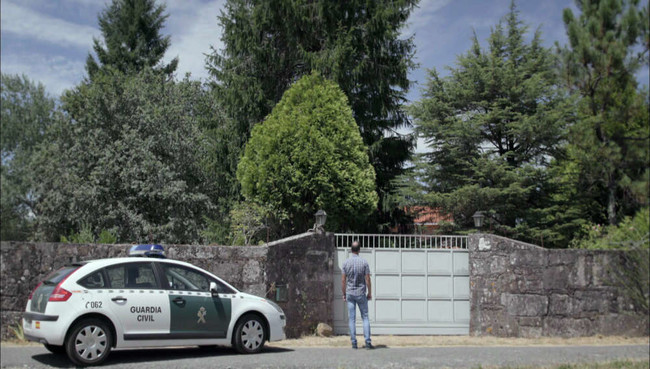 If there is something that lately you are petando in the world of television is the "true crime". Either in documentary format or in a version partially, during the past couple of years we have witnessed the rebirth of a genre that seemed relegated to 'Crimes imperfect' and little more. Antenna 3 is aware of this trend and that's why you already have everything ready to premiere their documentary series: 'What is the truth behind'.
So Antenna 3 premiere Wednesday, may 24 'What is the truth behind: the Case of Asunta', a documentary that will investigate and deepen on the murder of Asunta Basterra. Through three episodes Elías León Siminiani ('Map') delve into the ins and outs of this case in a bet that seems to be that you will follow trends in terms of narrative and presentation of the facts, regardless of the voice in off and away from the morbid.
The truth is, I don't believe it at all, since it is precisely programs of the house as a 'public Mirror' have gone to pinion looking for, and exposing the most morbid each piece of data rugged, not only from this case but of every one of the unfortunate events that have gained an interest in the media overwhelming. Even so, Bamboo Productions inspires me with enough confidence to encourage me to see it.
By the way, the chain insists in its press release about 'What the truth behind: the case of Asunta' inaugurates the genre of the actual crime in Spain. It seems that they forget the existence of the recent 'Death in Lion', docuserie Movistar+ on the murder of Isabel Carrasco of the that we hope, have taken note.
In Go Tele! | 'Death in the Lion' shows how to explain a crime away from the trash
we Also recommend
The tricks of the Spanish players of CS:GO are numbers 1 international
'Showrunners', the documentary about the creators of the series, arrives at Canal+
'life in flames' it takes us to the frontline of the fight against forest fires
–
The news The true crime of Antenna 3 already has a date: 'What is the truth behind: the case of Asunta' arrives Wednesday, 24 was originally published in Go Tele by Albertini .

Go Tele
The true crime of Antenna 3 already has a date: 'What is the truth behind: the case of Asunta' arrives Wednesday 24
Source: english
May 19, 2017