SAG-AFTRA is confident that the solution is final.
During a year, the union of voice actors and actresses SAG-AFTRA has fought to improve the state of their professionals through a strike that has had a direct impact on the industry of video games and that seems to be coming to its final phase today.
Ending the strike of dubbing in EE. UU.
The SAG-AFTRA has announced the agreement for the end of the protests, and the return to normality in the production of doublings in the u.s. territory. During this period, actresses known as Ashley Burch has not participated in doublings of characters for which they were indispensable.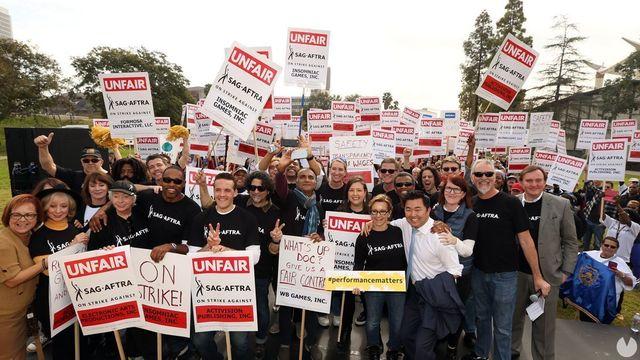 Through the agreement, the actors and actresses you will receive bonus on the basis of each project in which to participate and will be able to perform a more transparent treatment to the time to learn about the projects that they are involved in throughout his career.
"The new transparency guidelines imply that the professionals will know the code name of the projects they are working on, your gender, or if the game is based on intellectual property, in addition to if they are going to interpret a character well-known", they explain.
The actors and actresses calling for better conditions and transparency in the processes and have achieved both petitions
"The bonus in the launch of the game will depend on the number of sessions recorded, starting at $ 75 for the first session up to a total of 2,100 dollars after ten sessions", explained from the union, where they establish the payment of $ 100 per hour of dubbing.
Another interesting point is that the professionals in the dubbing must be known in advance if the paper is going to represent involves the use of racial slurs or terminology unusual.
The strike started last 2016 in October, and reaches its conclusion, unless a change of plans, weeks prior to meet the one-year duration.
The union of voice actors come to an agreement to stop the strike
Source: english
September 26, 2017