So says its creator.
Jonathan Blow , the creator of The Witness , said in a recent interview that the game have at least one puzzle in concrete only 1% of the players will be able to solve .
"There are at least a puzzle in the game right now hardly anyone (such as 1% of the players) will be able to figure out how to solve it, "Blow said, adding that many of the contents removed from the game have been discarded for not being good enough, not because of its difficulty .
The Witness is an adventure open world where we have to explore an island full of puzzles (667 to be precise). Its creator says it will take between 80 and 100 hours of gameplay achieve 100% (from 20-25 to complete the story) and is a title ten times larger than initially planned
Its launch will take place on January 26 in PS4 and PC
Video.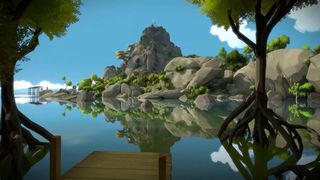 The Witness will have a puzzle that only 1% of the players know solve
Source: english
September 22, 2015