Through the eShop, their digital store.
In the current generation of consoles free demos are a species in extinction, unlike the early years of Xbox 360 and PlayStation 3, where there were many demos for download in digital stores.
Nintendo Switch only takes a few months to sale, but it already has some demos to download, even though they are not all that well specified in the eShop, as they do not have their own section, and we have to fix that in the header image of the tab of each game has a blue sign that puts "free demo".
In the last few weeks have gotten two demos very interesting. The Pokkén Tournament DX, the fighting game with Pokémon that are put up for sale the next week, and the promising Project Octopath Traveler, the new JRPG from Square Enix exclusive Switch that will launch in 2018, and that has a demo available since yesterday.
Video: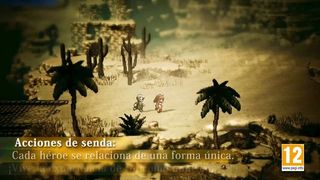 there are demos that are not available in all markets, as of Dragon Quest Heroes I & II, Plantera DX or Monster Hunter XX, to be able to download you have to enter the eShop in Japan.
then we are going to describe all the demos that you can download in Europe for your Switch.
All free demos for Nintendo Switch
Project Octopath Traveler

Pokkén Tournament DX
Updated to September 15, 2017.
Vandal
These are all free demos that you can download in Nintendo Switch
Source: english
September 15, 2017