This War of Mine is the best war simulator and one of the best games of survival that we can find at the moment both for mobile devices as for PCS and consoles. An award-winning graphic adventure that takes us back to the horror of surviving a war as a civilian.
This Android game has a price of 11,99 euros on Google Play, and now the developer 11 bit studios brings us to downloadable content, This War of Mine: Stories to our mobile devices as a standalone game.
That means that you will not need to have the original game This War of Mine to enjoy your new story Father's Promise for the price 1,99 € .
This War of Mine: Stories – Father's Promise
Father's Promise it is the first episode of the season This War of Mine: Stories now we can play on our Android devices. It is a story of love, hatred and sacrifice, starring a father who tries to save her daughter from the horrors of the war.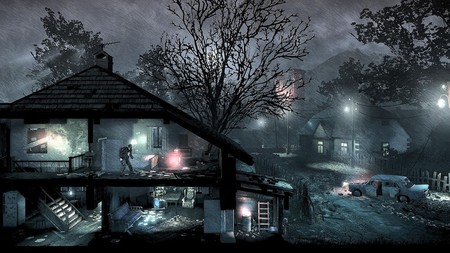 The history of Father's Promise is based on the drama written by the famous Polish author, Łukasz Orbitowski. The game includes four locations a completely new, five locations have been reconstructed and remastered, and new game mechanics, such as the new systems of search of tracks and dialogues. The game is translated into Spanish.
This War of Mine: Stories has not yet been officially published in Google Play, but we can already buy the game in its beta version. For the moment includes only for 1,99 euros this first episode but in the future will be added the three episodes that complete this season.
This War of Mine: Stories
recommendation.header
This War of Mine is celebrating its arrival to the Android phones with a discount of 50%
Supercomputers and new technologies, current test tubes in biomedical research
This War of Mine, the incredible war game of survival comes to tablets and Android TV
–
the.news This War of Mine: Stories comes to Android as a standalone game originally.published.in by Cosmos .
This War of Mine: Stories comes to Android as a standalone game
Source: english
March 7, 2019