I wish it was open world
Tim Schafer , the creator of Grim Fandango , has spoken about the possibility of a sequel to the acclaimed adventure game in the event that their remastering succeed. We notify the creative discusses some spoilers about the end game , so we recommend you stop reading if you have spent and what you have intended to do so in the future.


An open-world adventure
"Never say never," said Schafer. " Grim is something special but the narrative level would be a challenge, since Manny went to the land of eternal rest at the end . We'd have to get in there and make a play on another character. It is difficult Once satisfactory and imagine a story about that. "
" have always had the need to make a fully 3D version of Marrow, the style of an open world game so you could move around the city freely. Games like Grand Theft Auto have many of the elements of adventure titles, and had an inventory that was not full of weapons, you could do a complete adventure with that . It's something I've been thinking about since the 90s. "Grim Fandango
is a veteran adventure game that is considered a cult game for many . He was one of the first games of the genre to make the jump to 3D and it had to accompany Manny Calavera in a story set in the underworld adventure
Video:.
href="http://www.vandal.net/video/27521/grim-fandango-e3-2014″_blank" e3-2014″-fandango-Fandango-E3 title="Grim 2014″>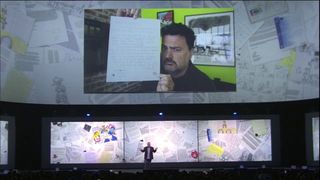 Vandal
Tim Schafer talks about the possibility of a sequel to Grim Fandango
Source: english
November 5, 2014