But they were deemed 'too American'.
Duo ToeJam & Earl, players of videogames Mega Drive (1991), his direct continuation in Panic on Funkotron (1993) and ToeJam & Earl III: Mission to Earth (Xbox, 2002) , may have been pets of Sega, but the company rejected the characters for being "too American"
Sam Pettus, author of the book Service Games. The Rise and Fall of Sega , reveals now that the company chose choose as their official mascot Sonic the detriment of these aliens . The baton was taken from Alex Kidd, who had failed to make shadow Mario in popularity of Nintendo.
Pettus said that Hayao Nakayama, Sega president at that time, was very close to choosing this pair of characters . "Several proposals were submitted and were rejected" , advances Pettus, who notes that one of the ideas "closer to being accepted was that of an American." recounts According
"the proposal from developer Mark Voorsanger was a pair of alien funkadélicos [of" funk "and" psicolélicos "] ToeJam and Earl called, they were very cool. A Nakayama liked the idea and the game but had two problems with this. The first is that ToeJam and Earl were too 'relaxed' for your sensitivity. The second is that Americans were too in outlook. It was a great effort, but Nakayama wanted a pet with sexy world . "Although
were rejected as pets Sega, were considered to be engaging characters and approved the development of his game.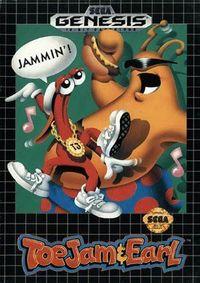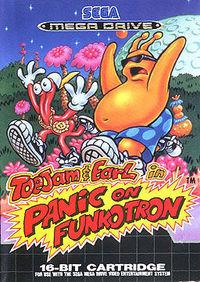 Vandal
ToeJam & Earl were nearly Sega mascots
Source: english
February 8, 2014