Takes place in a night club.
Ubisoft has presented a small preview of the new free map for Tom Clancy's Rainbow Six Siege, titled Operation Velvet Shell Coastline.
This map is set on the shores of Ibiza, and allows a fluid battlefield, according to the editor, thanks to the open areas and interiors. Will be available for PvE and PvP -players against enemies and players against players-.
Photo by Sergey Zolkin from UnsplashWell, Xf...

What is Inat Tv Pro?Inat Tv Pro APK for Andr...

The cryptocurrency market has exploded in po...
Coastline, along with two new characters Spanish, will be presented in detail in the February 5, the day of the Rainbow Six Invitational.
Video: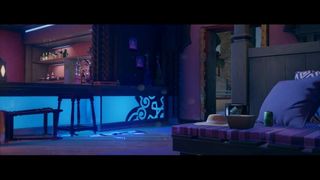 Tom Clancy's Rainbow Six Siege it is a game of action competitive multiplayer is available on Xbox One, PlayStation 4 and PC. Account with multiple modes of game and bet on scenarios of all types to promote the fight body to body, the intense action and the approach to tactical.
Tom Clancy's Rainbow Six Siege shows your next free map, inspired in Ibiza