A new short trailer posted by Nintendo shows Tom Nook teaching the benefits of the Plan of Settlement on Deserted Islands to different villagers.
Nintendo Spain has posted a new short trailer for Animal Crossing: New Horizons, the long-awaited game for the Nintendo Switch of the series of simulators social Nintendo. In the video of just 30 seconds Tom Nook and his family shows to various villagers and animals anthropomorphic the benefits of your Plan of Settlement on Deserted Islands. Have recently been published new images.
This initiative of Nook Inc. it is what that will take players to the next march 20, 2020 to populate a deserted island where the chances of customization, management and socialization promise to be greater than ever. In the trailer we can see how a village felling a tree to get different types of wood. Another villager, with a lot of furniture and utensils decorating the surroundings of your home, creating paths digging once with the shovel.
Video: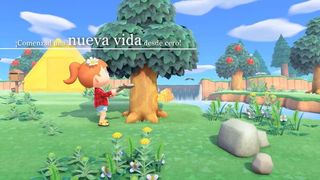 What is true is that the video does not show too gameplay, but it serves to remind us that the new Animal Crossing is just around the corner. The last installment of the series, Animal Crossing Happy Home Designer, based more on personalization and decoration, was published at the end of 2015. The last game of the series traditional, Animal Crossing: New Leaf, is summer of 2013; will have spent almost seven years when you quit New Horizons.
The game was delayed to "make the game outside the game that we wanted to do", according to Nintendo
New Horizons was planned for some time in 2019, but Nintendo announced its delay at 20 march 2020 at E3 2020. "We're not going to get a game before we create that is ready to be enjoyed by the players," he said at the fair angelina, Charlie, Scibeta, senior director of communications of Nintendo of America.
"it Is a difficult decision for a company to delay a game. We believe that the passing of title to march 20 of next year has been the right decision because we needed to ensure that the development team could have enough time to do the game outside the game that we wanted to do."
With New Horizons we can customize not only our home, avatar, and people, but a whole island in which we can make use of a new system of construction of objects and collection of materials, either alone or with up to seven friends in multiplayer local and online.
Tom Nook reminds us that Animal Crossing: New Horizons comes out on the 20th of march
Source: english
January 2, 2020