The most important festival of eSports will be held from 5 to 7 July; already you can buy the different tickets for the event.
Dreamhack 2019 opens the doors of the Fair tomorrow, July 5, through Sunday, day 7, setting up the most important festival dedicated to eSports in our country. The event was held for the first time in Sweden, in the year 1994; however, Valencia became the first city that hosted the festival outside of Sweden.
This is the ninth edition of Dreamhack held in Valencia, and it took 10 years since the event came to our country.
The event: schedules, ticket prices and more
In the edition of 2018 DreamHack Valencia received to more than 50,000 visitors in total, proving the interest of the players in the event. DreamHack Valencia has three different areas for all the public to enjoy: LAN Zone, Zone Expo Zone and esports. In addition, there is up to a sleeping Area to which it can retreat to rest all the attendees of the event with pass LAN or the competitor.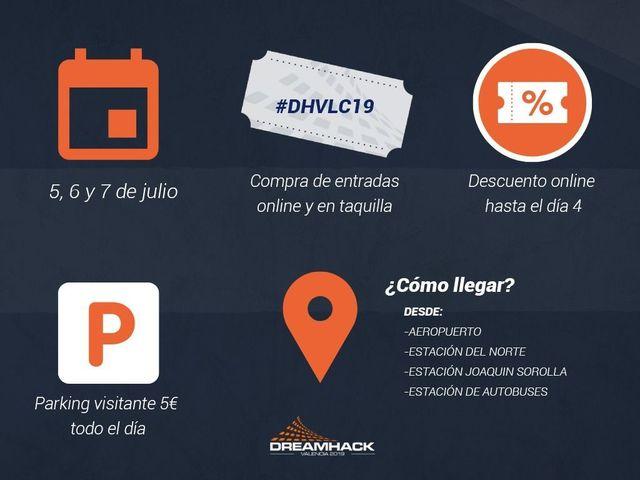 event schedule Friday 5 and Saturday 6 July runs from 10:00 hours in the morning until 22:00 hours. The Sunday, July 7, Dreamhack will open its doors from 10:00 hours of the morning until 20:00 hours.
tickets can be purchased at the following link, and today the last day that you can get with discount. The price of the parking, on the other hand, will be € 5, while here we leave a path to get to Feria Valencia from the airport, train and car without any loss.
on the other hand, this will be the schedule of the event during the three days: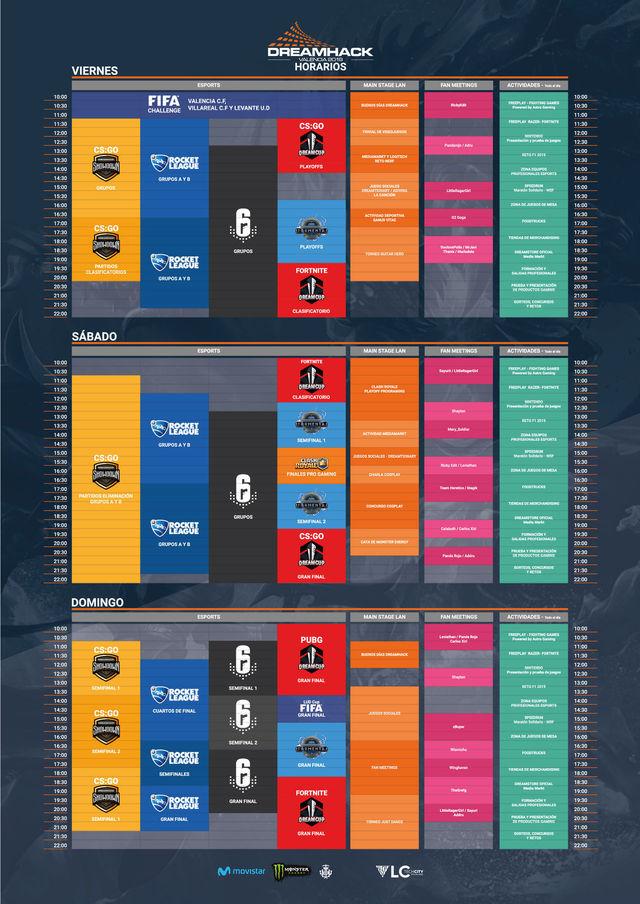 For more information, you can visit the official website in the following link.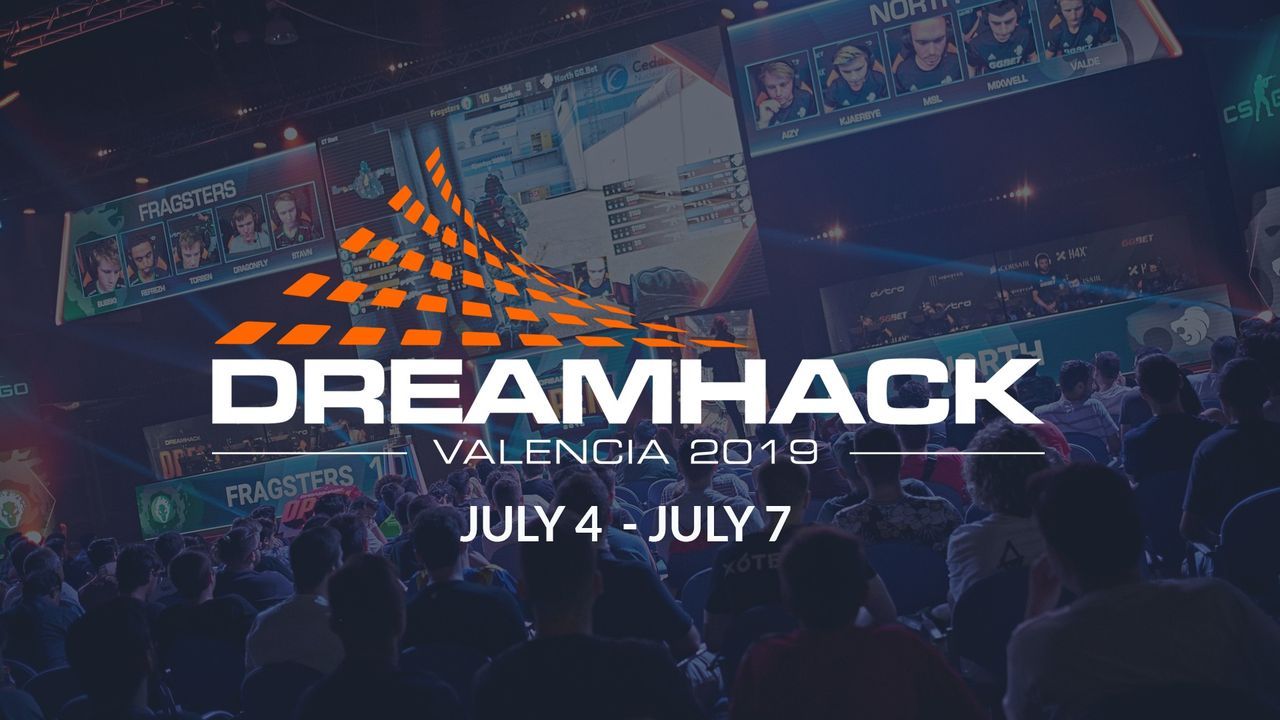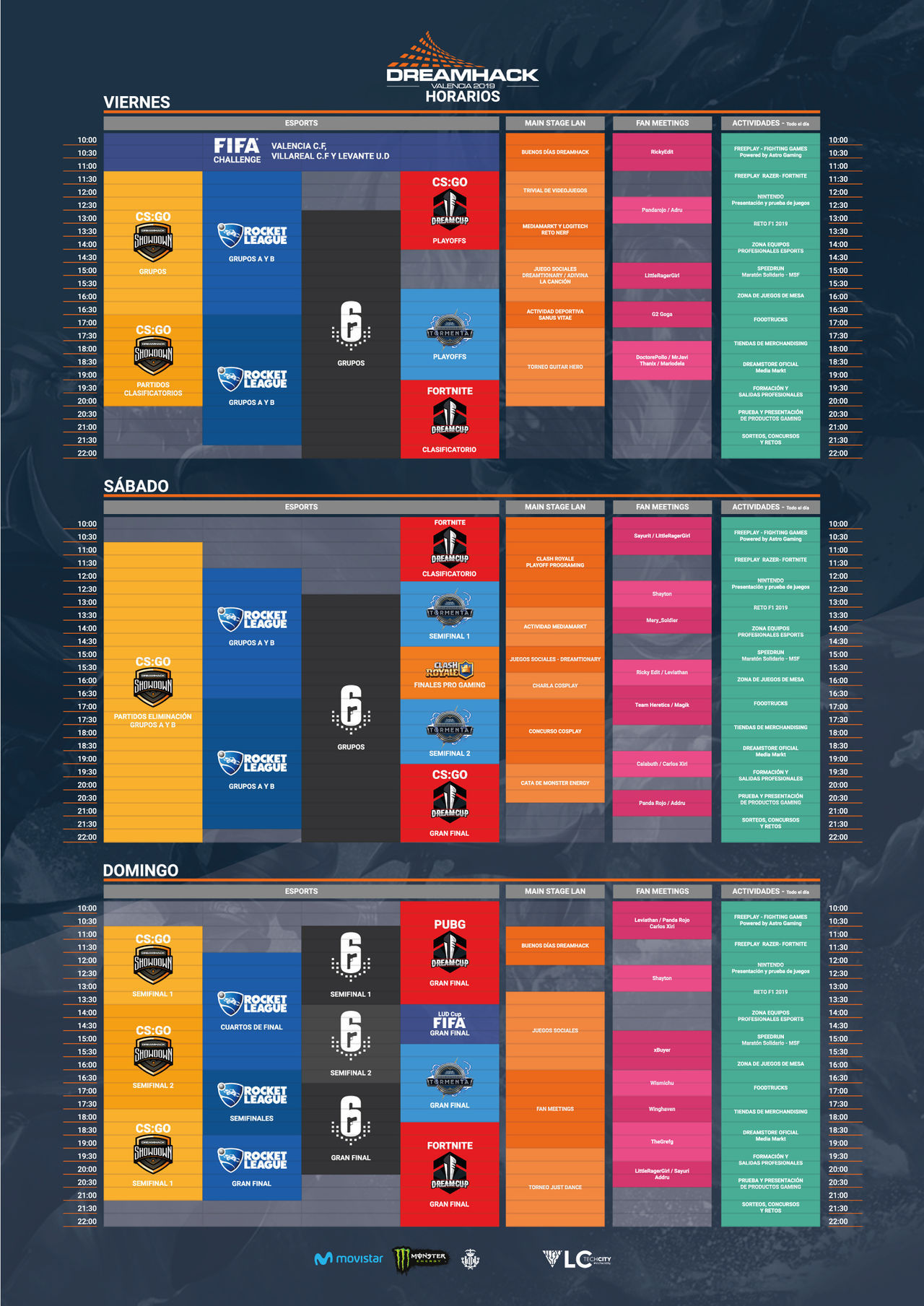 Tomorrow begins the DreamHack 2019
Source: english
July 4, 2019