Detailed the pre-order incentives of the game.
Sega and Creative Assembly have announced that Total War: Three Kingdoms will be officially launched on the 7th of march, 2019, in all the world.
Video: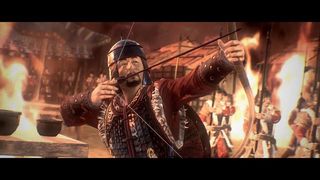 it Will be the first title of the saga that will focus on the history of China as a setting for the conflicts represented in the video game.
The players who book the game will be able to receive as a reward the Yellow Turban Rebellion Warlord Pack. So, players who purchase in advance of the game, in the chains of shops attached to the promotion, or during the first week of its release will get this bonus. This is a pack of Lords of War, downloadable add three new lords as playable characters for the Great Campaign, allowing users to lead armies of bandits, fanatics and peasants in a crusade to overthrow the corrupt Han Dynasty and forge a new future for the people of China.
With a new and exciting cast of warriors, religious and spiritual from the oppressed masses, this Pack of Lords of War also adds three new classes of heroes – Academics, Healers, and Veterans– in addition to the new virtues of characters and skills based on the three principles of taoism: Frugality, Compassion and Humility.
Total War: Three Kingdoms is now available for booking early in the chains of shops attached to the promotion. The game will launch format Windows PC on march 7, 2019, and, shortly afterwards, on macOS and Linux via Feral Interactive.

Vandal
Total War: Three Kingdoms launches worldwide on march 7