Players can recommend up to four friends and get rewards
Ubisoft today announced the start of a program recommendation from friends Tom Clancy's Rainbow Six PC , which will begin immediately. Thanks to the initiative, PC gamers can provide access to up to four friends full game during the weekend This
we enter the official web enabled it , getting four keys. Ubisoft also allow preload title through Uplay, to speed downloads. In addition, since the company also seeks the loyalty of regular players : the friend who has recommended the title, will receive recognition multiplier 24 hours after the end of the campaign

The title will be available in full. From the multiplayer mode 5 on 5, or Terrorist Hunt cooperative, as individual training scenarios. free access  The weekend starts on Saturday December 19 at 12:01 am CET (time . European) and lasts until Monday December 21 at 06:01 am Eastern Time CET Central
Tom Clancy's Rainbow Six Siege is a game of tactical first-person shooter for PC, Xbox One and PS4 in which an anti-terrorist team has to face another team of terrorists. The scenes are completely destructible and there are also goals as rescuing hostages. We leave you with a new video compilation of funny moments collected by players around the world
Video.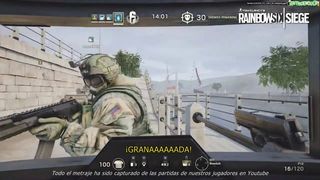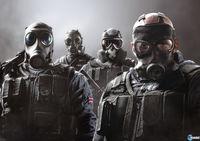 clear='all'/>

Ubisoft Announces friends referral program for PC Rainbow Six Siege
Source: english
December 18, 2015