Presents the progress of the graphics engine.
The Unity has shown the Short Adam to complete a live demonstration designed to show the possibilities of its cross-platform technology with which they hope to compete with Unreal Engine 4 Epic and . CryEngine V Crytek
Video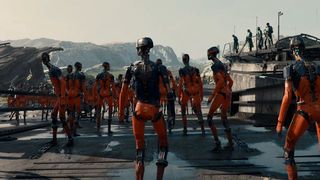 the video, captured in real time, presents Adam, a robot wakes up and is released from the bonds which enclose . Following their fellows , Adam is headed for its free , when mysterious figures seem to call in the distance. Adam presents winks to works of Asimov and some titles Philip José Farmer .

the show Adam works 1440p of resolution in a GeForce GTX980 , running under the beta of the version 5.4 engine Unity . In this short film has also implemented a pilot light in which you are working, using the CaronteFX to the physical.

Unity shows its technology with the full short film 'Adam'