We tell you everything you need to know about the event.
Since there are very few days to the start of the E3 2017. In nothing we will begin to receive all the news that await us in these video games for the coming months and years. What are your expectations? Sure that you are aware of all the latest news rumored, but as we know that the schedules of the conferences and presentations can be something liosos, we bring you a video where we review the most important events with all the times.
Video: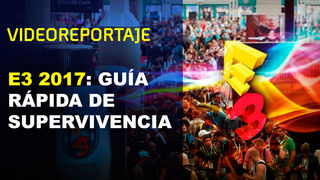 hours of E3 2017
As usual, the E3 2017 will feature conferences of the PlayStation, Xbox and Nintendo (it will be this latter format Spotlight). In addition, we must add the press sessions of Ubisoft, Electronic Arts, Bethesda, the PC Gaming Show and the conference of indies of Return Digital. The times, adapted to different Spanish-speaking countries, are the following, which you can see in this picture.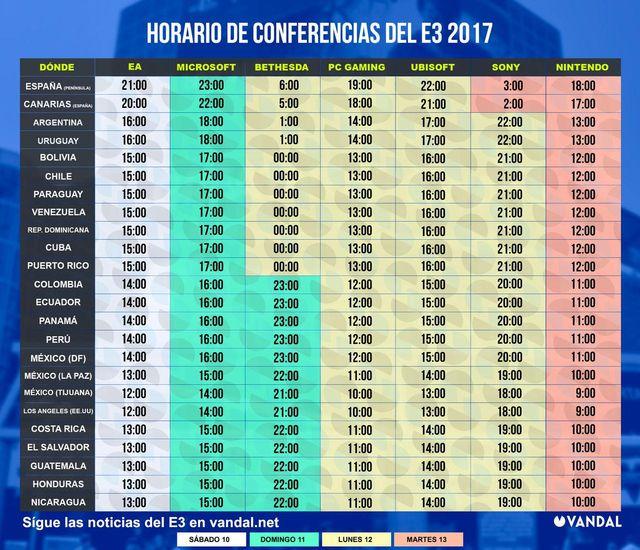 In this long interview we tell you everything you need to know about the E3 2017, including the rumors. In addition, I recommend you to suscribáis to our Youtube channel, where you can find already pre-announcements that can perform the various companies at the fair.
Vandal
Vandal TV: survival Guide E3 2017
Source: english
June 8, 2017