Expand this topic:
X Best Services for Students
pixabay.com The student often has to write reports on laboratory work, write essays, and explanatory notes. In this ...
DANIEL G. Aparicio
Viggo Mortensen opens the French film 'Far from men ".
This is an adaptation of the story" The host' by . Albert Camus
The actor believes that the current system is intended to generate animosity and distance between different peoples and cultures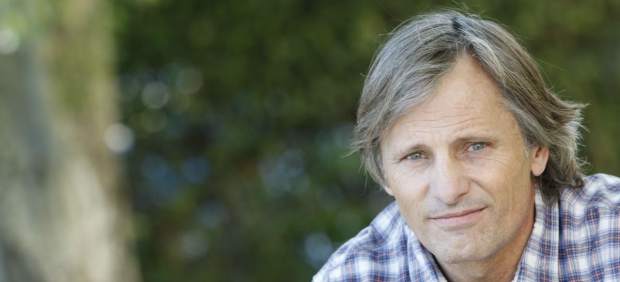 American with Danish ancestry and a mastery of Spanish, in large part because of the years he spent as a child between Venezuela and Argentina, actor Viggo Mortensen now tests your knowledge of French and Arabic in the French production Away Men , adaptation narrative film host , by Albert Camus.
This time, the performer who rose to worldwide fame as Aragorn in The Lord of the Rings , and consolidated his career with work as Eastern Promises and The road , a French teacher gets into the skin of of a school Children of Algeria in 1954, which was shortly to be involved in the separatist conflict in the country. Mortensen approaches the plot of the film to tell 20minutes how the world is still as difficult, full of obstacles in finding peace between peoples.
often prepare ? his papers thoroughly, how did he do this time
Luckily there are documentaries schools of the time: how it was then, they taught, how the classes were composed and how students were in remote areas . I have seen and read a lot of material.
Was it hard to shoot in the mountains of Morocco?
Yes, we were in high mountains near the Algerian border, and was difficult because we had to carry the equipment, cameras and all.
It was also difficult for actors?
Sometimes yes. Just right. Much better to pretend that you're in that place and you're actually performing in front of a green screen.
He looks comfortable in the role of teacher, would you have liked as a profession if not to be an actor?
Yes, I find it interesting. You may teach literature and history. I have some experience working with children, teaching them what is poetry, helping to write something and then leaving them evolve. I have also taught children to swim, ride a bike … really does not matter matter, what really matters is to have some patience and compassion as a teacher to do well, it seems to me.
With this background, I imagine that the relationship with small was good.
Luckily so, because they were not actors. We had a great time.
He plays a good man, is a comfortable role?
Well, has his temperament and, initially, also their prejudices towards which turns out to be his traveling companion. Thanks to the journey they undertake together you realize that things are never simple, that everyone is different and prejudice do not serve to advance. If you have at least a passing interest in listening and observing you're staying where you are, you will not advance as a person nor in relations with others.
This is perhaps the great message history, the possibility of understanding between different cultures.
Beyond the differences that it can have is a respect, a respect for the dignity of the person, whether they are laws and its rules. We all have our dignity.
Still, now tells us, with situations like Syria, that mutual understanding is not easy, is not it?
With the ability to communicate that we now have unprecedented thanks to digital communication and audiovisual media, many strange to them that so much prejudice, but in part that they feed the media and especially politicians, who have an interest in the People do not understand.
Why?
Because if people understand on their own and learn to collaborate, maybe get on track and being aware that can be dispensed with much of that influence these people and convince all or almost all of them have to be in power to restore order, borders, immigration quotas, and so on. And indeed, people are very capable, with a little effort, understood and realize if there is work or not and to know where to go. No need to be told "only 10 people can enter." No, maybe they can get fifty or perhaps can only enter four
Talk about a kind of paternalism of the political
To understand:.. Does need anyone to tell us "oh, careful, do not talk to those who are poor, who do not believe in our God and just want to kill." Not everyone wants to kill you. You have to open your mind and eyes and learn and judge for yourself.
You understand itself it becomes, in many languages. In this film speaks French, Arabic … How many knows?
well speak Spanish and English and a little Danish, for my father. If you have more than one language and traveling as a child, is a little easier to learn other languages ​​as adults.
The first thing he says in Spanish in this film is a taco, what language swearing it sound better?
If I'm a week or so in Denmark, I may well go a block in Danish … or a curse in Spanish. Sometimes, wherever you are, if you're tired, you're not careful and you get what's inside, either in the language it is. Precisely in this work I've ever accidentally said something in Spanish or Danish, and the manager was surprised. It is a work very concentrated we do and exhausted, so in the end I asked him after five in the afternoon did not put me much dialogue because I was going to cost a bit.
addition the film is devoted to painting, music, writing … feels like a Renaissance man?
No, I feel like a curious person in both senses of the word, and surely a little weird. Curiosity causes me everything, basically because I think life is short and I want to see different things. It annoys me sometimes when I think that I'll never be able to read all the good stories that exist in the world, and even if I did they will write more.
I guess that just happens to film .
Of course. There are already so many movies … forty, thirty or even twenty years ago, probably in your life you could see all the good, at least once. Now it is more difficult, with all that was shot in the world since the invention of cinema, especially if you also like to watch movies more than once. And the same with novels, poems, plays …
Do you like to revisit books and films that you know?
Yes, very much, the look of Otherwise, you're in another time in your life and you discover things you had not noticed. Ever I see a movie that maybe even I did not like much and years later it changed my perception. You change. Sometimes to learn to appreciate things also must have patience.
If this is not the Renaissance, what time he would have liked to live?
The Renaissance itself, clear, but many more. Recently I was in the Thyssen and was looking at pictures of landscapes and people of Paris two hundred years ago Holland New York four or sixty ago, how would you imagine the sounds, smells, feelings … A picture, one film; a book or a historical text are capable of inspiring it.
really be an actor allows you somehow time travel.
Yes, it is true, and also as a reader or viewer, travel with imagination. Ideally, the physical journey, for example because you'll see Tehran and older people, people in wheelchairs, sweepers, teachers, ambulances, children playing soccer, babies crying …'ve already seen it in person is much harder than your president or your prime minister convince you that you have to wipe out that country poruqe theoretically eliminate its inhabitants are evil. No, there is everything there. If you can not travel physically travel with the imagination is also a good choice.
Unfortunately, you can not do physical travel in tempo.
Maybe when traveling in time we would get more of a shock and a surprise. We toparíamos with different moral codes, norms of behavior: how were the boyfriends, how parents spoke, the children … Any other time we would be very strange, but actually as different cultures today
.
Do you think there is a big difference between European and American cinema?
No, the differences really depend on the director and the script, the sensitivity of that account.
has lasted years living in Madrid, do you like the city?
I like, it's a big city yet is quiet compared to other major cities of the world. Lisbon and Barcelona are the two other major cities of the Iberian Peninsula, but both have a tourist weight you notice, here not noticed much. It remains very Spanish.
Cine
Viggo Mortensen: "Politicians are keen that people do not understand"
Source: english
October 1, 2015