EFE
The actor 'True Detective' head the cast alongside Andrew Garfield ('The Amazing Spiderman') and Sam Worthington ("Avatar").
The film, whose premiere is scheduled for late 2016 or early 2017, will return as director Mel Gibson after 9 years of break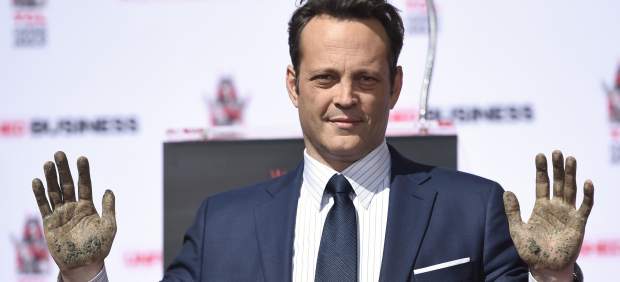 href="http://www.20minutos.es/minuteca/vince-vaughn/" Vince Vaughn joins Sam Worthington and Andrew Garfield in the new film of Mel Gibson, Hacksaw Ridge , which is set in World War II and that will mean the return of Gibson as a director since 2006 is behind the camera to put an Apocalypto .
Hacksaw Ridge follows the life of Desmond T. Doss, a doctor who became the first conscientious objector to earn the Medal of Honor for saving dozens of soldiers during the Battle of Okinawa.
British Andrew Garfield , known for his role as Peter Parker in the first two films of The Amazing Spider-Man will be in charge of intrepetar this young man who, despite refuse to serve in the army, he was considered a national hero.
Vince Vaughn, one of the protagonist of the second season of True Detective , will play one of the sergeants in charge of preparing soldiers for battle, as reported Thursday DEADLINE . With this new character, the actor will continue away from the comedy genre that has developed most of his film career.
Shooting in Australia
The filming will start in September in New South Wales South (Australia) and will return to the direction of Mel Gibson, who had nine years without being behind a project as a director after Apocalypto .
The film's producer, Bill Mechanic, spoke about his decision to shoot in the oceanic country. "We are grateful for the help of Ausfilm to shoot the film in Australia The decision was taken mainly after explored scenarios . "
Mechanic and two other productions filmed in the island country, 2:22 and The Moon and the Sun . Hacksaw Ridge is scheduled for release in late 2016 and early 2017
Vince Vaughn will be under the command of Mel Gibson in 'Hacksaw Ridge'
Source: english
July 30, 2015