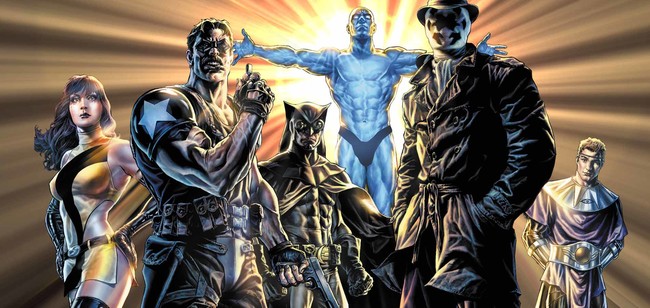 Have emerged two important news related to the expected number of 'Watchmen' prepared Damon Lindelof for HBO. We started with the most recent. They have just announced the first six signings for the cast: Regina King, Don Johnson, Tim Blake Nelson, Louis Gossett Jr., Adelaide Clemens and Andrew Howard have been incorporated into the project.
King is reunited in this way with Lindelof after 'The Leftovers'; we've also been able to see in 'Shameless' or 'Seven Seconds'. the Johnson is a veteran who became famous with 'Miami Vice'; more recently we saw him in 'Django unchained' and now has released 'Book Club'. the Nelson has had roles in 'The incredible Hulk', 'Colossal', or the series 'Wormwood'.
Gossett Jr. is another veteran: he was the first african american to win the Oscar for best supporting actor for 'Officer and gentleman'.
Clemens intervened in the remake of 'The great Gatsby' and in the series 'Rectify'. the Howard has participated in numerous series like 'Hatfields & McCoys', 'Agents of SHIELD' or 'Hell on wheels'.
it should Be noted that the six interpreters have been incorporated into to act on the pilot of the series; they could not continue in the following episodes. HollywoodReporter. HBO has not wanted to reveal yet what the characters are going to perform.
there are No big stars today (Johnson is now more famous as the father of Dakota), although it is possible that HBO wait to see how the pilot of 'Watchmen' before you put more money on the table. Remember that Nicole Kassell is going to run the first chapter, which currently has no release date.
we are now Going with the other current topic about the series: Damon Lindelof has surprised the fans of 'Watchmen', warning you that is not going to adapt the legendary comic of Alan Moore and Dave Gibbons. The series will feature an original story set in the same world. He explains in this extensive publication of Instagram:
Picture of the cast via | HollywoodReporter
we Also recommend
6 dresses very flattering for mothers in a hurry
it's official! HBO has prepared a series of 'Watchmen': we give you reasons to dream and the delivery ideal
Lindelof explains why we need a series of 'Watchmen': "What we think about superheroes is wrong"
–
The news Watchmen: first names for the cast of the series, and Damon Lindelof warns not to adapt the comic book was originally published in Espinof by Juan Luis Caviaro .

Espinof
'Watchmen': first names for the cast of the series, and Damon Lindelof warns not to adapt the comic
Source: english
May 24, 2018