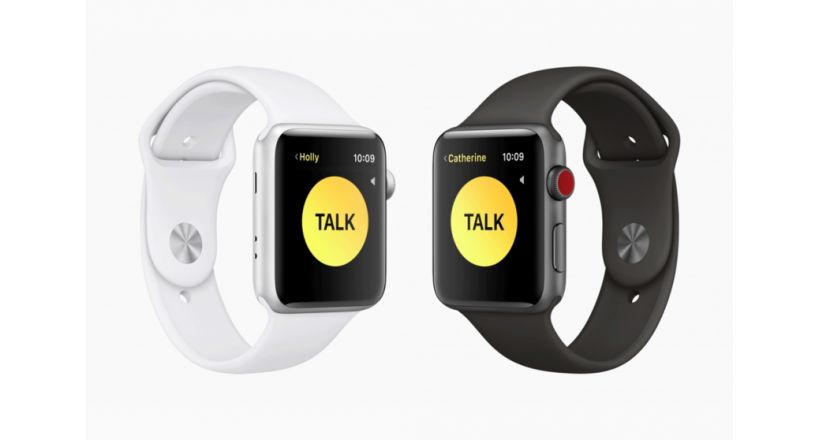 Apple also introduced a preview of watchOS 5, with several innovations and new features, including competitions, Activity Sharing, automatic detection of exercise, advanced features for running, Walkie-Talkie, Apple Podcasts, and third-party applications in the face of Siri watch.
Activity Competitions allows you to invite other users of Apple Watch to compete in a challenge Activity seven days, earning points, completing Activity Rings and receive notifications decoaching to stay active throughout the week.
watchOS 5 includes auto-detection of exercise, with a warning to start the exercise right, and with a reminder to complete the session when it detects a period without activity. Plus it adds 12 new types of exercise including yoga and hiking.
The new version of operating system includes new features for Running, including a new measurement of cadence (steps per minute) for walks and sessions of running indoor or o n the outside, and a new alarm of steps to the outside that alerts you when you are ahead or behind of the step target. It also has a new record, rolling mile pace, as an option to see the steps in the mile above, and the average pace or current pace.
Apple Watch wins the new functions of communication with Walkie-Talkie, which allows you to communicate with voice and a tap on the wrist. This mode allows you to speak with friends and family, and is a fast connection, and staff that can be activated between users of Apple Watch compatible to use Wi-fi or cellular.
users of Apple Watch can now listen to their podcasts and streaming any podcast catalogue using Siri. The episodes will be synced to the Apple Watch and if you hear it on another device will be placed in the form automatically in the last episode.
The update of the face of Siri Apple Watch uses machine learning to become a personal assistant getting better and better, offering shortcuts more predictive and pro-active throughout the day, based on the routines, locations, information, time, travel Maps and more. The face Siri watch also displays content from third-party applications like Nike+, Run Club, Glow Baby and Mobike.
they have Also improved the notifications of third-party applications with more options to interact with them.
the Apple Watch can now be used instead of the id cards of students, to gain access to places, pay for snacks, laundry and meals, you Just add the ID cards to the Wallet on the Apple Watch. This program will be available initially at Duke, the University of Alabama, and the University of Oklahoma, with others in the coming months.
Apple also introduced new faces and bands celebrating Pride. The bands are available in Peach, Marine Green and Sky Blue. The new face is available for download from the Face Gallery of the Apple Watch. The purchase of the bands includes a percentage donation to organizations that are LGBTQ. We also presented a new series of bands, Sport Band. All will have a price of $ 49.
watchOS 5 will be available from September or October as a free update to Apple Watch Series 1 and later, and requires iPhone 5s or later with iOS 12. watchOS 5 will not be available for the Apple Watch original.
watchOS5 adds new functions of business and communications
Source: english
June 11, 2018