The rumored Batman Arkham Legacy would be set in The Court of the Owls, but has not yet been made official and it is unknown when they will be presented.
WB Games Montreal continues to tracks of her new project, the rumored game of Batman with a history of Court of Owls. On this occasion, the studio has released parts of an image in different social networks with the same phrase that in September of last year, Cape of south la nuit / Capture the Knight -capture the knight. The full logo displays an emblem that you can see below.
Sabi, known source of information, has reiterated that it is the game with the arc of The Court, to which it gave its name -if it is not changed in the final stretch of his development – last October: Batman Arkham Legacy. "I don't know much of the game, just that it is dominated by the family [Batman] and The Court".
Patience is a virtue, and the court of owls know it https://t.co/HgjilXz3LE— Sabi (@New_WabiSabi) January 9, 2020
A game lárgamente rumored
The events pass, but WB Games Montreal doesn't present his game. It is speculated with a presentation at E3 2019, and also during the anniversary of Batman. Many players hoped that finally was one of the surprises of The Game Awards 2019, but neither appeared in the gala. it is Now believed that it could be submitted to one of the consoles of new generation -although have version for current machines-but we also don't know when it will happen. Some sources claim that PS5 could have the event in February.
Court of Owls is a secret organization and a criminal that lives in Gotham since the very foundation of the city, and has been responsible for directing in the shadow of the most dangerous unions of villains, infiltrating into the highest spheres of society. Old friends will return, and like in the previous sequel, Batman would have a Batmobile redesigned, as well as Robin's own vehicle, which is not know more details. Our base of operations would be the Batcave, all a living museum in the game, that would help us to choose missions, improve your character, gain access to game modes like the multiplayer or the co-op.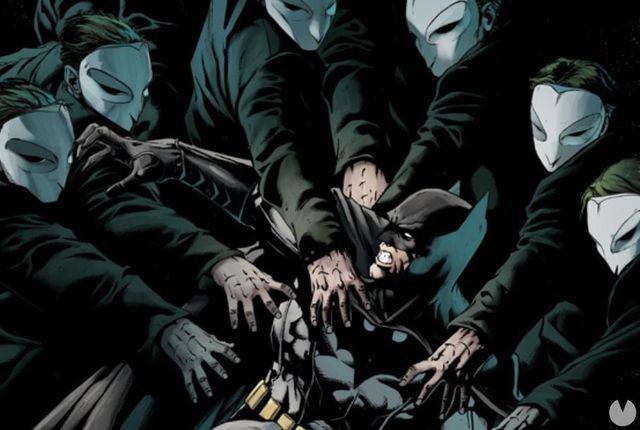 WB Games Montreal returns to tracks from the new Batman Arkham
Source: english
January 9, 2020