Expand this topic:
X Best Services for Students
pixabay.com The student often has to write reports on laboratory work, write essays, and explanatory notes. In this ...
Gets the compilation with Aladdin and The Lion King, Afterparty, Disgaea 4 Complete+, Afterparty, Close to the Sun, Harvest Moon: Mad Dash, and more.
Sony has announced the update of the PlayStation Store a week's more important releases of this fall. Remember that if you do not have to hand your consoles can be accessed through the web or the mobile application. This time you will find some new features such as Classic Disney Games: Aladdin & The Lion King, Atelier Ryza: Ever Darkness & the Secret Hideout, Afterparty, Disgaea 4 Fill in+ or Super Monkey Ball: Banana Blitz HD, among others.
Video: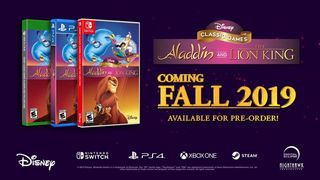 Video: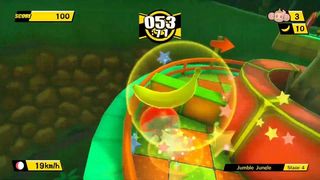 The games that come to PlayStation Store this week
Xeno Crisis
October 28,
Super Monkey Ball: Banana Blitz HD
October 29,
Disney Classic Games: Aladdin and The Lion King
October 29,
Disgaea 4 Complete+
October 29,
Harvest Moon: Mad Dash
October 29,
39 Days to Mars
October 29,
Afterparty
October 29,
Antigraviator
October 29,
Cardpocalypse
October 29,
Close to the Sun
October 29,
Eastshade
October 29,
Miles & Kilo
October 29,
Police Chase
October 29,
No Way Out – A Dead Realm Tale
October 29,
True Fear: Forsaken Souls – Part 2 – DEMO
October 29,
Blind Spot
October 30
Contraptions
October 30
CoolPaintrVR Deluxe Edition
October 30
Robox
October 30
Vektor Wars
October 30
Delta-Squad
October 30
Castle Costume
October 31,
Ghost Parade
October 31,
Jupiter & Mars [High Tide Launch Bundle]
October 31,
SYREN
October 31,
Truck Driver Deluxe Edition
October 31,
Atelier Ryza: Digital Deluxe Edition with bonus
November 1
Atelier Ryza: Ever Darkness & the Secret Hideout with bonus
November 1
Citadel: Forged with Fire
November 1
Download Connect: Digital Launch Edition
November 1
Race with Ryan
November 1
Speed Brawl
November 1
Spirit of the North
November 1
What's new PS Store of the week: Classic Disney Games, Atelier Ryza and Super Monkey Ball
Source: english
October 28, 2019