20 MINUTES.IS
A developer has created a computer program that, using a 3D printer, you can make a nearly identical copy of the keys.
The software can recognize the action of the keys from a photograph.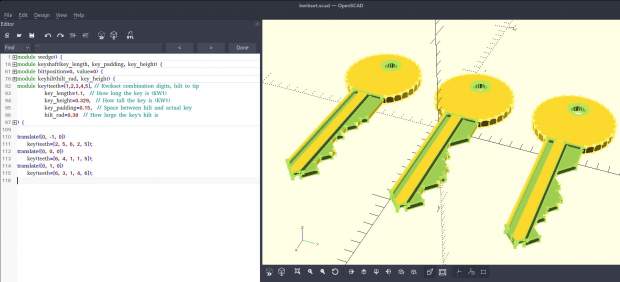 A thief who possesses some computer skills, and a 3D printer could access a software to make a copy of your house keys, if you ever thought posting a picture of these on your social networks.
Due to the digitization of production, we ar...

Photo by Onur Binay from UnsplashThe popular...

APIs are everywhere, and you have likely alr...
This is the warning that is thrown from ComputerHoy: do not share a photo of your keys on social networks, or WhatsApp. The reason is due to the existence of a program that circulates and that is the delight of many thieves.
The developer Dave Pedu has created a computer program that, with the help of a 3D printer can reproduce a certain type of keys, because, according to the expert, not all are vulnerable to this software.
The locks Kwikset, the most common, yes, they can be affected by this technique, as evidenced by the images captured by the Hackaday.io, Pedu explains the operation and output to the printer in three dimensions.
"The verdict is: Yes! Can you print 3D copies of keys real. I suspect that a lock replacement and fitting might not work as well, mine is well worn and certainly helped", was published.
this project in a couple of minutes you can have in your hand a nearly identical copy of the keys, however, tend not to work on locks new because their size can vary a few millimeters in comparison with the original, as it clarifies the author.
The only locks that could withstand this software are the biometric, as indicated by the means, as they can only be open by fingerprint by the owner or someone registered.
Why you shouldn't post pictures of your keys on social networks