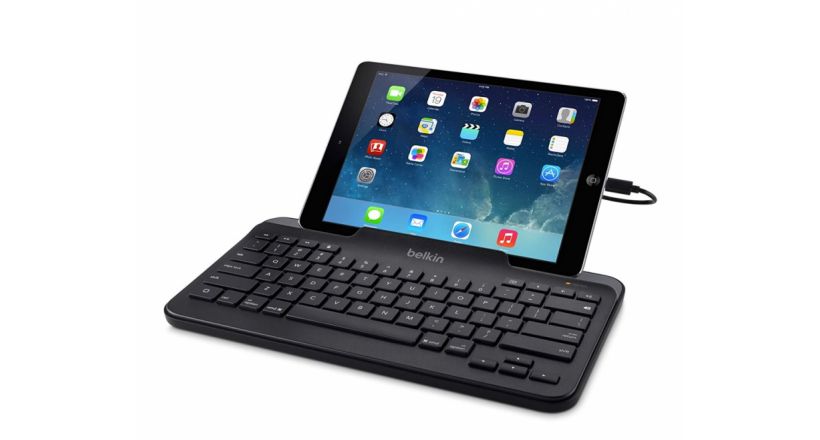 Belkin offers more accessories for the Apple computers. The Wired Tablet Keyboard with Stand for iPad is a keyboard with stand and connection Lightning that has been designed to be used in class.
The keyboard is connected securely to the iPad, and complies with the tests SBAC and PARCC. Account with keys of good size and keeps the iPad in a good position. Does not require batteries or charging as it is connected with the connector Lightning. Account with keys and multimedia function in order to facilitate the navigation.
The stand built-in allows you to place the iPad in landscape or portrait orientation and will work with almost any case. In addition, it has a compartment to organize the cables. The keyboards can be stacked to maintain sorted order in the class.
The Wired Tablet Keybord w/Stand for iPad Belikin has a price of 69.99 usd and can be purchased through the Website of Belkin. It is compatible with iPad (2017), iPad (2018), iPad 4th Gen, iPad Air, iPad Air 2, iPad mini, iPad mini 2, iPad mini 3, iPad mini 4, iPad Pro (10.5"), iPad Pro (12.9") and iPad Pro (9.7").
Wired Tablet Keybord w/Stand for iPad Belikin
Source: english
July 31, 2018