Microsoft announces games that will abandon the game platform on-demand in the next few days.
Microsoft has made the definitive list of video games that will abandon Xbox Game Pass, the service of game on demand on Xbox, at the end of the June. It is a movement normal, as the catalog of the platform thrives arrivals and departures every few weeks. The titles that will Game Pass are the following.
The that will Xbox Game Pass in June
Video: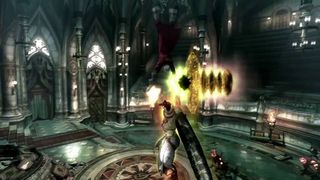 The Xbox Game Pass
By 9,99 € / month, players can gain access to what is considered "the Netflix of video games", with a catalog of more than 100 titles are available to download on Xbox One, which is modified every month. You can find more information in our article. A few days ago, Microsoft announced Xbox Game Pass Ultimate, which unifies the subscription of this service with Xbox Live for 14.99 euros a month. And in fact, is bid.
Xbox Game Pass: Devil May Cry 4, Marvel vs Capcom 3 and more leave the service
Source: english
June 14, 2019