EP
The film tackles the economic crisis on key black comedy.
It is based on the true story and the bestseller by Michael Lewis (The Blind , Moneyball).
The big bet hit theaters Spanish on 22 February.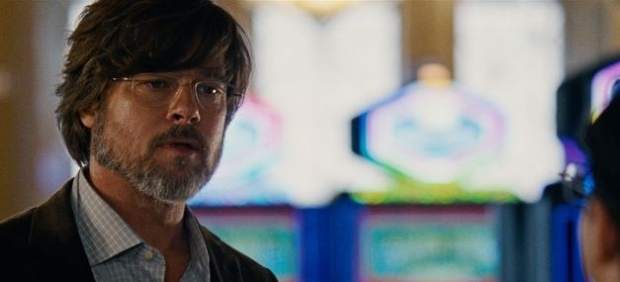 Paramount Pictures debuts href="https://www.youtube.com/watch?v=gjF_W4UxqRA" trailer in Spanish 'big bet', a film that addresses the economic crisis in key black comedy and has a star cast headed by Christian Bale Steve Carell, Ryan Gosling href="http://www.20minutos.es/minuteca/ryan-gosling/" and Brad Pitt.
Based on the true story and the bestselling Michael Lewis ('The Blind Side', 'Moneyball'), the big bet is directed by Adam McKay ('Anchorman', 'Step Brothers').
Karen Gillan, Marisa Tomei, Melissa Leo and Selena Gomez are among the names that make up the cast of this media set in the US housing crisis black comedy . That is, the explosion of the housing bubble that months later would trigger a global economic crisis that lasts to this day.
When four guys out of the system discovered that the big banks, media and the government refuse to recognize the collapse of the economy, have an idea: 'The Big Bet' but risk investments lead them to the dark side of modern banking where they should put in doubt everything and everyone.
With a view to the Oscar and a prominent cast biggest bet is intended to show the darker side of the banking system and how it was who, before the collapse of large financial firms , sought to cash the incipient economic chaos.
You can already see the trailer of 'The big bet "with Christian Bale, Brad Pitt and Ryan Gosling
Source: english
October 6, 2015