there is no scene of 'Batman v Superman: dawn of justice' that was so often mentioned as that of Martha. is the key moment that changes the relationship between the two superheroes of DC that he received a multitude of reviews, being received even among laughter by some.
Now Zack Snyder has taken your step by a panel in the Pasadena"s ArtCenter College of Design to explain how they came up with that Chris Terrio, co-screenwriter of the movie, and to him:
it Was Chris who told me "You know, just so to speak, is it not unlikely that their mothers have the same name?"I reacted thinking "That's crazy, is that true? What is" that was the beginning of the conversation, as simple as that. Then we started to talk about how this could work and that if what I said Lois, maybe it was better, it's that kind of thing. Look, it's a construction of the mythological, I don't have any problem with that part.
So it would have been his 'Justice League'
in Addition, during a session of questions and answers after a viewing of the film was asked about what the hell had happened with 'Justice League'. He pointed out that he had to make several changes for the reaction that took 'Batman v Superman', because the study believed that their initial plan was madness:
The truth is that the sequence of the nightmare in the movie was always my idea and it would have been explained. We would have finished in a distant future in which Darkseid has taken over Earth and where Superman would have succumbed to the equation of Anti-Life. There are some members of the Justice League that have survived in this world, who are struggling. Batman closed an agreement with Cyborg because something had happened. Would be working in the equation for that Flash travel back in time and tell Bruce.
Snyder is making reference to the time of 'Batman v Superman' in the Flash tells Bruce Wayne that "Lois is the key", something that was skipped altogether in 'justice League'. His death is what would cause man of steel sucumbiese to the Anti-Life Darkseid.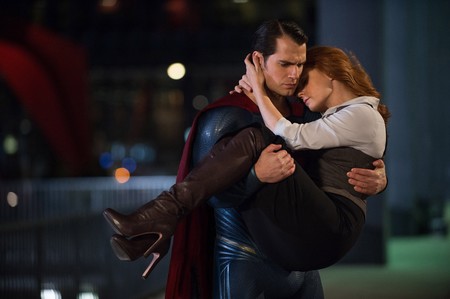 The death of Lois Lane would be the culprit of the transformation of Superman and Snyder's pointed out the following about how it was his scene post-credits for 'Justice League':
it Is this moment in which Bruce says "was there when Barry Allen came to tell me that Lois Lane is the key," and Wonder Woman says "What is to Superman. Every heart has a. And he says, "I Think that it is something more, something dark."
finally, Snyder noted that you would have seen how Cyborg is going with Flash back in time, altering the original plan that we saw in 'Batman v Superman'. Instead, Barry Allen would try to prevent the murder of Lois Lane at the hands of Darkseid, who has been taken to the Batcave for a tube of boom.
unfortunately, that was all that revealed Snyder.
we Also recommend
If I have to learn about artificial intelligence, where do I start?
All the movies of Zack Snyder, sorted from worst to best
Jason Momoa and Ray Fisher confirms two theories of the fans about Aquaman and Cyborg
–
The news Zack Snyder explains the appeal of Martha in 'Batman v Superman' and how it would have been his 'Justice League' was originally published in by Mikel Zorrilla .
Zack Snyder explains the appeal of Martha in 'Batman v Superman' and how it would have been his 'Justice League'
Source: english
March 25, 2019