Final Fantasy VII comes to iOS
It is not yet available in our region.
Square Enix has launched by surprise and almost without warning, a conversion for mobile devices Final Fantasy VII in the App Store New Zealand, although not yet listed in the shop of our region. Yes, it is mentioned that his release will be August 20, so that tomorrow we should be able to get hold of the game.
The company recommends to play iPhone 5s or higher, iPad third generation or higher or an iPad mini 2 or higher, warning that the game could work extremely slow if we try to make it work on other devices.
Furthermore, Final Fantasy VII takes about 2 GB , but we need 4 GB of free space to download and install. This conversion is based on PC and there have been no changes of any kind, beyond the adjustment controls to touch screens of these devices.
Editing iOS also It includes an option to disable random encounters , but we can not skip battles event (yes, we can activate a command to make our characters have their full stats).
Her price is $ 19.99 New Zealand, which would change about 15 euros
Video.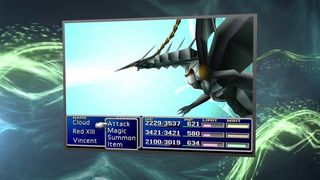 (Visited 1 times, 1 visits today)
Final Fantasy VII comes to iOS