Comes to PS4 on July 6.
Activision and Infinity Ward have revealed details of Call of Duty: Infinite Warfare Absolution, the third map pack downloadable content that will hit PlayStation 4 on July 6 and later on PC and Xbox One.
This pack includes four new multiplayer maps and a new co-op experience Zombie call you Attack the thing is radioactive!, set in a coastal town of the 50's, where a scientific experiment of the government has had a terrible result.
you Attack the thing is radioactive! is again starring Willard Wyler, the enigmatic film director inspired by Paul Reubens (Pee-wee"s Big Holiday, Gotham). On this occasion, Wyler has snared four new characters in a new horror film set in the horror tv of the 50's. Players will face new enemies Zombies in a coastal city devastated, where a scientific experiment of the government has transformed citizens into undead flesh eating.
in Addition, the icon of horror movies, Elvira, inspired by Cassandra Peterson (Elvira, lady of the dark or Elvira's Movie Macabre), will help the players survive by providing them with advice and side missions. New weapons, traps and items will complicate the action with Seth Green (Robot Chicken, Austin Powers) as "the scientist", Ike Barinholtz (Neighbors, Suicide Squad) as "the rebel", Jay Pharoah (White Famous, Saturday Night Live) as "the soldier" and Sasheer Zamata (Saturday Night Live, Inside Amy Schumer) as "the schoolgirl".
Four maps
The maps are the following:
Bermuda – Housed in a villa built around the remnants of a crashed ship, Bermuda gets devastated by the floods, and the accumulation of sand; with a small to medium, allows the players to make use of their walls, from the fish market to the area occupied by the lighthouse.
Permafrost – Set in the cold interior of a city frozen, Permafrost offers interesting options of game play thanks to the ice that covers the different spaces. Players will be able to move through its streets, passing by the train station, the area occupied by the destitute, and a small theater in ruins. Available is small and with narrow passages.
Fore – Presents a wide range of content in a map of large dimensions, from a magical forest to a giant ice cream, going by the high walls of a castle.
Ember – Located near an old castle, Ember is a remastered version of Resistance, the classic map from Modern Warfare 3. With an aesthetic of old world up-to-date thanks to the new technologies, their surrounding areas have lava, pitchforks, and a room of torture, where the players do not want to be separated from their team-mates.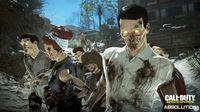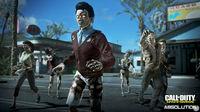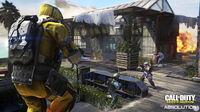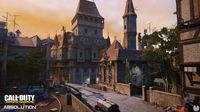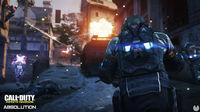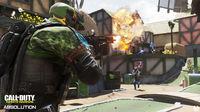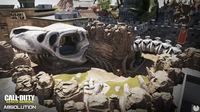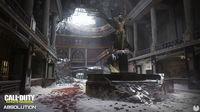 First details of Absolution, the expansion of COD: Infinite Warfare