French justice braking distribution 'Adele Life' at the request of a religious group
20MINUTOS.ES
The film, nominated for a Golden Globe, contains sex between the two protagonists.
The court agrees with the ultra-Catholic group Promouvoir because it can hurt "the sensitivity of young people".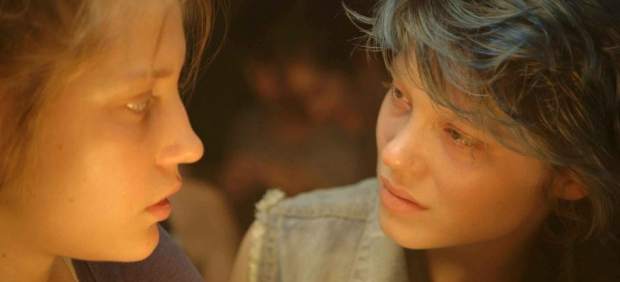 The Paris Administrative Court has revoked the distribution permismo film The Life of Adele and qualification recommending the film to over 12 years. The film, nominated for a Golden Globe for best foreign film contains explicit sex scenes between the two characters and by now may not be projected in the finery rooms.
The problem arose to demand that the ultra-Catholic organization Promouvoir led to court in 2014. According to the letter submitted by the association (near right-wing movements in the country), the film could not be seen by age 18 because its erotic content.
The French courts have given the reason the group estimated that "several sex scenes presented realistically in the foreground" could hurt "public awareness young ".
The Minister of Culture has announced that Gallo appeal the sentence in the French State Council
(Visited 1 times, 1 visits today)
French justice braking distribution 'Adele Life' at the request of a religious group