GAME details their incentives to exclusive booking for Horizon: Zero Dawn
A DLC and an exclusive metal box.
sponsored Content.
GAME has detailed their incentives for booking exclusive for Horizon: Zero Dawn, the title will come to PlayStation 4 next day 1 march. Will be a metal housing with unique design and a pack of downloadable content.
Content of the DLC Nora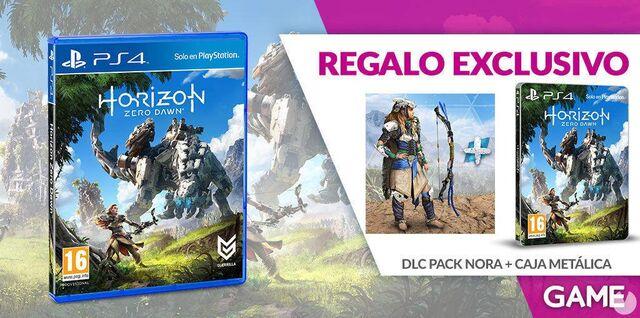 The DLC pack Nora will bring the following according to GAME.
Outfit of the guard Nora: for a camouflage more effective. A truly unique costume inspired by the animals and machines of the tribe Nora of the Sacred Lands. The Nora are known for their skills in hunting and by the fierce defense of its borders. This suit increases your skills of camouflage very effectively, allowing you to get close to your prey without being detected. In addition, a modified extra, will allow you to design your own style of game.
2. Bow long-range Nora: Nora are trained from a very early age in the handling of the bow and have deadly accuracy. This extraordinary gun Nora has been carefully designed for the fastest and most skilled hunters. The accuracy extra that provides you will allow to dwell in the forest, where each arrow is a precious treasure. In addition, a modified extra, will allow you to make the weapon according to your own style of game.
3. Pack of resources atrapamáquinas Nora: even the Nora more experienced never venture into the jungle without being prepared. This pack includes resources that improve the accuracy and damage of your weapon, while adding a resistance elemental to your suit. Also contains resources crafteo to make sure you are well-prepared weapons, traps, and mines to defeat the Machines that you encounter. This pack contains:
. 1 modified weapon
b. 1 modification to the outfit
c. Pack of resources of weapons
d. Pack of resources from traps
An alternative world
Video: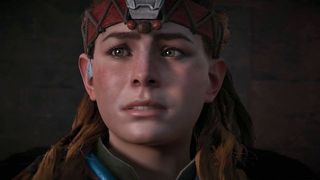 Set in an apocalyptic future distant, human beings have experienced a regression in technological that has returned to the stone age and divided into tribes. Embodying Aloy, a skillful hunter, we discover secrets of the past, as well as survive in a new world full of creatures robotic smart, hostile and very dangerous. You will arrive exclusively for the PlayStation 4 on march 1,.
(Visited 1 times, 1 visits today)
GAME details their incentives to exclusive booking for Horizon: Zero Dawn