Goat Simulator and Steredenn, the games offer daily discounts for Christmas Xbox Store
Arrive new titles.
The deals Christmas Xbox Store continuing with new titles of effective daily, in this case provoked by Goat Simulator and Steredenn.
Video: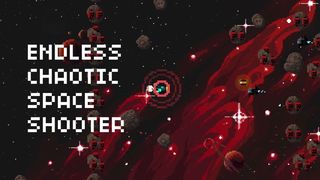 Video: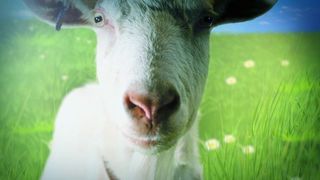 Xbox One (special offers December 29)
Goat Simulator – Discounts of 60% – 67%
Goat Simulator: The PayDay Bundle (DLC) Discounts of 15% – 25%
Sterendenn – Discount of 30% – 40%
below we list of the discounted, and from the web Xbox you can consult any price. Remember that if you are subscribers of Xbox Live, there will be a additional discount of 10%.
Xbox One
Arcade Game Series 3-In-1 Pack – 60%
Assassin's Creed IV Black Flag – 60%
Assassin's Creed Syndicate – 60%
Assassin's Creed Syndicate Gold Edition – 60%
Bard's Gold – 40%
Batman: Arkham Knight – 50%
Batman: Arkham Knight Premium Edition – 60%
Batman: Return to Arkham – 40%
Battlefield 1 – 35%
Battlefield 1 Deluxe Edition – 35%
Battlefield 1 – Titanfall 2 Deluxe Bundle – 50%
Battlefield 1 Ultimate Edition – 25%
Bedlam The Game By Christopher Brookmyre – 40%
Bioshock: The Collection – 35%
Call Of Duty: Black Ops III Gold Edition – 40%
Call Of Duty: Black Ops III Digital Deluxe Edition – 40%
Call of Duty: IW Legacy + Destiny – The Collection Bundle – 45%
Call of Duty: Infinite Warfare + Destiny – The Collection – 50%
Contrast – 50%
Crimson Chrome Bundle – 50%
Dark Souls III – 50%
Dark Souls III Deluxe Edition – 50%
Deadlight: Director's Cut – 50%
Destiny to The Collection – 33%
Deus Ex: Mankind Divided – 50%
Deus Ex: Mankind Divided – Digital Deluxe Edition – 50%
Dishonored 2 – 33%
Dishonored Definitive Edition – 50%
Dovetail Games Euro Fishing – 40%
Everspace – 20%
F1 2016 – 50%
Far Cry Primal – 50%
Far Cry Primal Apex Edition – 50%
Final Fantasy XV – 25%
Final Fantasy XV Digital Premium Edition – 25%
Firewatch – 40%
Forza Horizon 3 Standard Edition – 35%
Forza Horizon 3 Deluxe Edition – 25%
Forza Horizon 3 Ultimate Edition – 20%
Forza Motorsport 6 Car Pass – 67%
Forza Motorsport 6 Deluxe Edition – 50%
Forza Motorsport 6 Ultimate Edition – 50%
Gears of War 4 – 45%
Gears Of War 4 Ultimate Edition – 30%
Grand Theft Auto V – 50%
Grand Theft Auto V & the Great White Shark Cash Card – 50%
Grand Theft Auto V & Megalodon Shark Cash Card Bundle – 60%
Grand Theft Auto V & the Whale Shark Cash Card Bundle – 60%
GROW UP – 50%
HITMAN – The Complete First Season – 50%
HITMAN Intro Pack – 50%
Halo 5: Guardians – 50%
Halo 5: Guardians Digital Deluxe Edition – 50%
Inside & Blade Bundle – 40%
Jotun: Valhalla Edition – 33%
Killer Instinct: Season 3 Ultra Edition – 50%
Lego Marvel Super Heroes – 75%
Lego Marvel's Avengers – 45%
Lego Marvel's Avengers Deluxe Edition – 45%
Life Is Strange Complete Season (Episodes 1-5) – 75%
the Lost Sea – 50%
Madden NFL 17 – 50%
Madden NFL 17 Deluxe Edition – 50%
Madden NFL 17 Super Deluxe Edition – 50%
Mafia III – 35%
Mafia III Deluxe Edition – 40%
Metal Gear Solid V: Ground Zeroes – 50%
Metal Gear Solid V: The Definitive Experience – 33%
Metal Gear Solid V: The Phantom Pain – 50%
Minecraft: Story Mode Adventure Pass (Additional Episodes 6-8) – 50%
Minecraft: Story Mode-The Complete Season (Episodes 1-5) – 50%
Mount & Blade: Warband – 33%
NBA 2K17 – 30%
NBA 2K17 Kobe Bryant Legend Edition – 35%
NBA 2K17 Kobe Bryant Legend Edition Gold – 40%
NHL 17 – 50%
NHL 17 Deluxe Edition – 50%
NHL 17 Super Deluxe Edition – 50%
Ori and the Blind Forest: Definitive Edition – 50%
Oxenfree – 50%
Pac-Man Championship Edition 2 – 35%
Payday 2 Crimewave Edition, The Big Score Game Bundle – 40%
Payday 2: Crimewave Edition – 67%
Prison Architect: All Day And Night Edition – 40%
Pro Evolution Soccer 2017 Digital Exclusive – 35%
Project Cars GOTY Edition – 45%
Project Cars Digital Edition – 50%
Recore – 50%
Saints Row: Gat Out Of Hell – 75%
Star Wars Battlefront – 50%
Star Wars Battlefront Deluxe Edition – 50%
Star Wars Battlefront Season Pass – 35%
tales From The Borderlands Complete Season (Episodes 1-5) – 67%
The Elder Scrolls V: Skyrim Special Edition – 33%
The Escapists: Supermax Edition – 67%
The Flame In The Flood – 50%
The Incredible Adventures Of Van Helsing II – 50%
The Incredible Adventures Of Van Helsing II: Extended Edition – 50%
The Telltale Undead Survival Bundle – 67%
The Walking Dead: Michonne To Telltale Miniseries – 67%
The Walking Dead: Michonne Season Pass – 67%
The Witness – 33%
Titanfall 2 – 50%
Titanfall 2 Deluxe Edition – 50%
Trials Fusion: The Awesome Max Edition – 60%
Warhammer: End Times Vermintide – 40%
Wolfenstein: The New Order – 50%
Wolfenstein: The Old Blood – 50%
World of Tanks – Captured KV-1, Elite – 20%
Worms W. M. D. – 33%
WWE 2K17 – 30%
WWE 2K17 Digital Deluxe – 40%
Xbox 360
Assassin's Creed IV Black Flag – 20%
Batman – The Telltale Series – Season Pass – 17%
Batman: Arkham City – 23%
Batman: The Telltale Series – 85%
Borderlands – 25%
Call Of Duty 2 – 17%
Call Of Duty: Black Ops – 17%
Call Of Duty: Black Ops II – 50%
Call Of Duty: Black Ops III – Bundle – 50%
Captured Kv-1, Elite – 11%
Dead Island – 40%
Dead Island Riptide – 33%
Destiny: The Taken King – 13%
Download: The Taken King – Digital Collector's Edition – 15%
Destiny: The Taken King – Legendary Edition – 14%
Deus Ex: Human Revolution – 29%
Dishonored – 17%
Escape Dead Island – 50%
Fallout: New Vegas – 17%
Fallout: New Vegas – Lonesome Road (English) – 11%
Game Of Thrones – Season Pass (Episodes 2-6) – 23%
Goat Simulator – 23%
Goat Simulator: Payday – 12%
Grand Theft Auto V – 14%
GTA IV – 29%
Gyromancer – 17%
Injustice: Gods Among Us – 20%
Just Cause 2 – 33%
Lego Marvel Super Heroes – 24%
Lego Marvel's Avengers – 15%
Life Is Strange Season Pass (Episodes 2-5) – 29%
Madden NFL 17 – 17%
Midnight Club: La – 40%
Minecraft: Story Mode – Adventure Pass (Additional Episodes 6-8) – 17%
Minecraft: Story Mode – Season Pass – 17%
NBA 2K17 – 25%
Oblivion – 17%
Prison Architect: All Day And Night DLC – 14%
Prison Architect: Xbox 360 Edition – 14%
Quake Arena Arcade – 17%
Rayman Legends – 18%
Red Dead Redemption – 17%
Remember Me – 70%
Saints Row: Gat Out Of Hell – 29%
Shred Nebula – 20%
Skate 3 – 17%
Sleeping Dogs – 65%
tales From The Borderlands – Season Pass – 23%
The Walking Dead: Michonne – Season Pass (Episodes 2-3) – 23%
The Walking Dead: Season Two – Season Pass – 23%
Wolfenstein 3D – 17%
WWE 2K17 – 25%
(Visited 1 times, 1 visits today)
Goat Simulator and Steredenn, the games offer daily discounts for Christmas Xbox Store