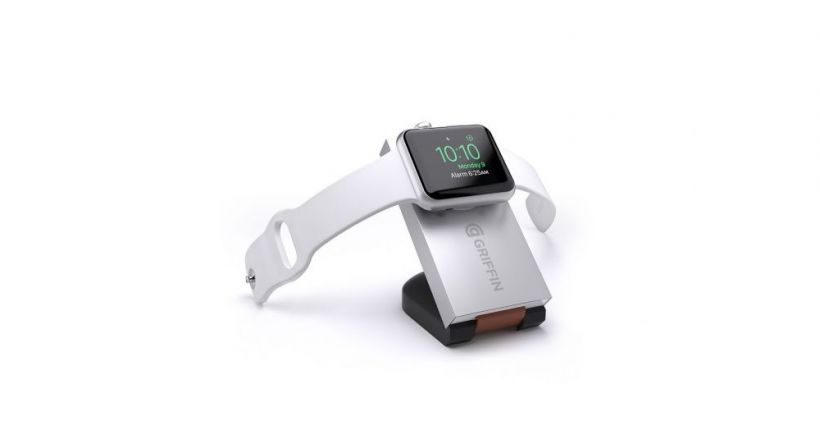 The battery backup Travel Power Bank for Apple Watch Griffin allows you to leave the charger of the Apple Watch in the house and have a backup to be able to recharge the Apple Watch in any place. This compact battery with a surface of the integrated load, is super-portable.
The battery offers 2.5 full charges for Apple Watch before needing a recharge via its micro-USB cable. It has a small size, as if it were a small stack of personal cards (38.1 mm x 9.5 mm x 114.3 mm) and a weight of 45.3 grams. In addition, it has a ring for keys to be able to hook in any backpack or carry it along with the keys.
The Travel Power Bank Backup Battery has a capacity of 1050 mAh, and a surface area of certified load MFI. The charge level can be checked using the LED indicator. The battery has a price of 69.99 usd and can be purchased through the website of Griffin.
Griffin Travel Power Bank, a battery to charge the Apple Watch at any place