Hideo Kojima praises Shinji Mikami, creator of Resident Evil
Very optimistic with The Evil Within
Hideo Kojima shown, the creator of Metal Gear Solid , has praised Shinji Mikami , the creator of Evil Resident Evil , whom he considers one of the few authentic Japanese developers.
" Mr. Mikami struggle to make the games you want to do. I think it's one of the few authentic creators of Japan , "Kojima said. "The Survival horror is the son of Mikami, so I think The Evil Within will be his turning point to gender in terms of both content and sales", so Kojima is very optimistic about the reception he expects to have the new work of Mikami.
On the other side of the coin, Mikami said Kojima is the largest representative of Japanese developers and feeling much admiration for his work.
The Evil Within will be published by Bethesda on Oct. 14 . It will interpret the detective Sebastian, who will be trapped in a nightmare world filled with monsters and traps. One will launch on Xbox, Xbox 360, PlayStation 3, PlayStation 4 and PC
Video:.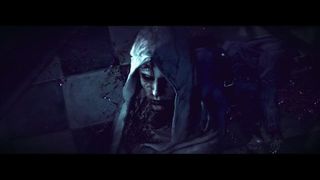 (Visited 1 times, 1 visits today)
Hideo Kojima praises Shinji Mikami, creator of Resident Evil