Most recent:
'Lost in Space 2': the new trailer for the series from Netflix, promises strong emotions and great show
The internet domain SilentHill.com is on sale for less than $ 10,000
The groups WhatsApp have improved with the new feature from today is coming gradually to all users. After six months of waiting finally you can add a description in the groups of WhatsApp. If you want to have this novelty upgrade to a beta version (2.18.56 or higher).
Now if the name of the group is not very clear that is can expand your information by adding a description, writing a language to make it more clear that it is that group of WhatsApp to contacts who receive an invitation are aware of that going to the group before entering.
Add a description to a group
To add a description so you just have to enter the chat group, by clicking on its name or go to Menu > Info. group, and there, in the group information, click on the new section on Add a description of the group.
we Can write a description that has the maximum 2,048 characters in your message. We can accompany the text with emojis. Any participant of the group will be able to add or modify the description, as is the case with the name of the group.
as we reported to this window, the description of the group is visible to all participants of that group and to persons who receive an invitation via a link.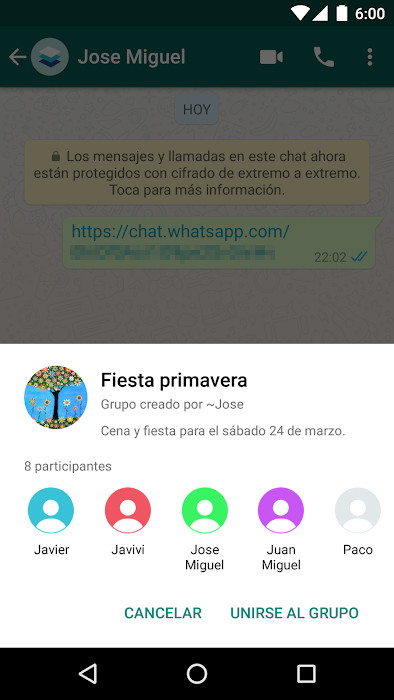 The description will appear in the group information. If we are invited to a group by a web link, when you open it, you will see the name of the group, who created it, the description of the group and the list of participants.
More tricks of WhatsApp
–
The news How to add a description to a group of WhatsApp was originally published in Xataka Android by Cosmos .

Xataka Android
How to add a description to a group of WhatsApp
Source: www.xatacandroid.com
February 20, 2018
Next
Random post