Lock's Quest 5th Cell is listed for PC, Xbox One and PlayStation 4
It is a strategy game in real time Nintendo DS.
The system of classification by ages German USK has rated Lock"s Quest, a strategy game in real time from Nintendo DS on PlayStation 4, Xbox One and PC.
Lock"s Quest, released in 2008, is developed by 5th Cell, the creators of Scribblenauts. Your rights are now in the hands of THQ Nordic, who has not made official the announcement of these versions.
Video: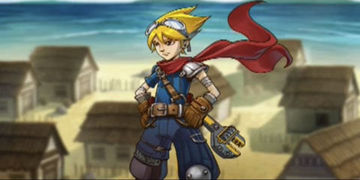 The game proposes to us defend our territory against the attacks of the invaders, building and creating the necessary resources. We control the young Lock, who uses his skills to build structures using materials such as rock, metal, or wood.
In analysis said that "shows a review of the concept of strategy in real time, in a game that oozes beauty technique on all four sides and, in addition, has a system of original game and enjoyable for the user. The adventure is very interesting, with an argument worthy of being followed, and a cast of characters that will gain in density and depth as we discover the details of the script."
(Visited 1 times, 1 visits today)
Lock's Quest 5th Cell is listed for PC, Xbox One and PlayStation 4