Mai Shiranui will add to Dead or Alive 5 September
They'll also get new costumes for the characters.
Mai Shiranui , the veteran fighter Fatal Fury and the saga King of Fighters , SNK universe, will be a guest character in Dead or Alive 5: Last Round
Mai . will add to the game in September and, with it, will also come new costumes for characters inspired by the universe of King of Fighters .
for now it has not given a specific date for the Mai debut and these new costumes , but you can see what's new under these lines
Video.: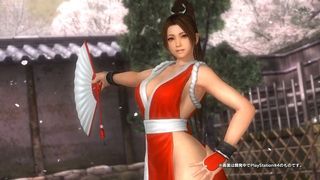 Vandal
(Visited 1 times, 1 visits today)
Mai Shiranui will add to Dead or Alive 5 September