Middle-Earth: Shadows of War, detailing his improvements on Xbox One X
Include two graphics modes to choice of the players.
Middle-Earth: Shadows of War is going to be one of the first games to make use of the power of Xbox One X, the new console from Microsoft, which arrives on 7 November. We already know what will be the improvements of the title in the machine that gets to the shops in a little less than a month.
through the promotional image that has been published and that you can see below, it indicates that The Middle Earth: Shadows of War will offer two graphics modes available on the new console.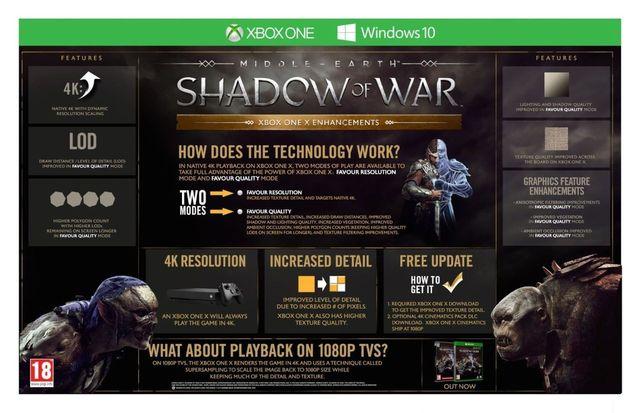 The first modality focuses on the resolution by increasing the size of the textures and marks the goal of reaching 4K native.
The second form focuses on the quality of image. To do this, you provide textures more detailed, it increases the distance of drawn, the vegetation, the number of polygons and filters, among other things. Is not explained in this way how it behaves, the resolution of the game action.
Video: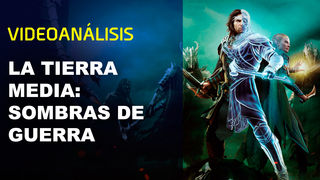 The players have Xbox One X but not tv 4K can also take advantage of the technical improvements by the technique of supersampling, which is running the game at 4K and transform that resolution to 1080p without sacrificing the different sections improved in its level of detail.
For here, you can read our analysis of Shadows of War.
Middle-Earth: Shadows of War, detailing his improvements on Xbox One X