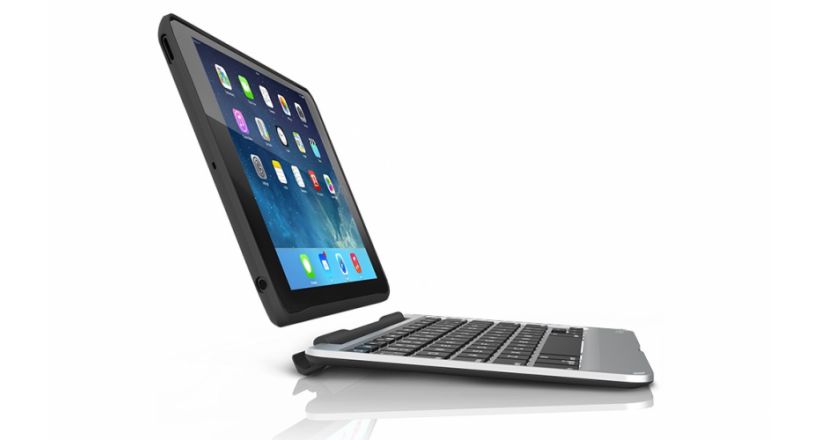 During CES 2018, Zagg has introduced a new line of cases with keyboard for the entire line of Apple iPads, including iPad Air 2, iPad Air, iPad mini/2/3, iPad mini 4 and iPad Pro.
The new cases Slim Book include a keyboard to make the ipad more productive, are keyboards wireless, Bluetooth, super-thin, retro illuminated to be able to be used in the dark. Feature with a long battery life, with performance of up to two years without charges in the middle. The keyboard has keys of type island that work in the same way that a traditional keyboard.
The case has magnets that detect when the iPad is closed over the keyboard to preserve battery life. It is designed to protect perfectly the iPad, with a perfect fit. In addition, it has a hinge that allows you to place the iPad on different angles, with a range of 135º, with four position options to use the iPad in different modes.
The case Slim Book from Zagg has a price of between 130 and 140 dollars (depending on the model of iPad) and is sold through the website of the company.
New cases with keyboard Zagg