Nintendo confirms NES Mini stops occur on all parts of the world
The last units are put for sale.
last week we knew that the NES Mini stop production in north America, a territory where the last units of the machine will be on sale officially until supplies last. Now we know that this decision expands also to the rest of the world, included Europe.
Goodbye to the NES Mini
As has been communicated by Nintendo to Eurogamer, the production of NES Mini also ends in Europe. The console will be sold in the shops of official way until there are no more units. Japan also will no longer produce its equivalent, the Famicon Mini.
The NES Mini is put on sale last year, at the end, and since then it has become a huge commercial success around the world. Nintendo did not expect the machine to retro reap such a victory, so they decided to increase production to meet demand in a exceptional way.
Video: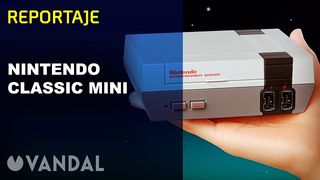 Now, with the cessation of the manufacture of the NES Mini at the global level, it is not surprising that the existing units still in the stores become in the flesh of speculation in alternative markets, such as eBay, where already starting to be consoles by more than 250 euros.
The NES Mini has a retail price official around 60 euros. This is a review of the home console that Nintendo released in the late eighties and that contains multiple classic games pre-installed, in addition to a remote, compatible. The second pad is sold separately.
(Visited 1 times, 1 visits today)
Nintendo confirms NES Mini stops occur on all parts of the world