Now available packs One Xbox and Xbox 360 FIFA 15
They cost 399.99 and 249.99 euros respectively.
Microsoft has announced the availability of two new packs of FIFA 15 for its two consoles, One Xbox and Xbox 360, coinciding with the output of the new football simulation EA Sports.
The Xbox One includes digital download of the game and 14 days free Xbox Live Gold, and costs 399,99 euros , the same price as the console nothing. As expected, the model includes console with Kinect and 500GB hard drive.
The Xbox 360 , meanwhile, brings the game on hand, a code to enjoy 30 days of Xbox Live Gold and a hard disk of 500 GB. Cuesta 249,99 euros
Video:.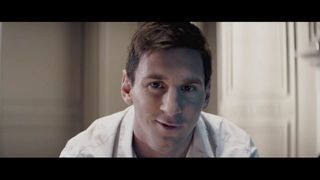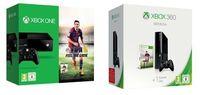 Vandal
(Visited 1 times, 1 visits today)
Now available packs One Xbox and Xbox 360 FIFA 15