Pokémon GO is updated and now offers the new Pokémon Silver and Gold
Togepi and Pichu are already available, among others.
Niantic Labs has announced that the big update Pokémon GO is now available, offering players various improvements in the search and including the expected Pokémon Gold and Silver.
These are the 100 new Pokémon
How to get the Pikachu christmas
New Pokémon from Johto
Video: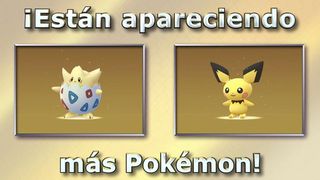 The second generation of Pokémon arrives as well as an official to Pokémon GO, such as os we set out in his moment. Creatures such as Togepi and Pichu, as well as some other Pokémon that is selected from Silver and Gold that has not been revealed, will be the first to appear through the emergence of different Eggs -that we remember, we can get in the PokéParadas-.
Pokémons confirmed
These seven Pokémon can be extracted from eggs 2km.
Pichu
Togepi
Cleffa
Igglybuff
Magby
Elekid
Smoochum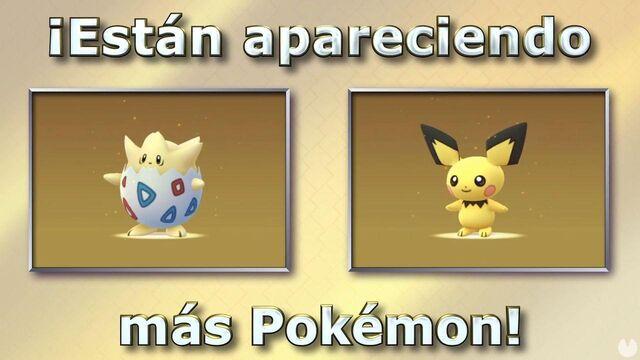 "To the gates of 2017, we are truly grateful for the support received and the welcome that the community has shown towards Pokémon GO, and we are pleased to introduce new Pokémon," he said Kei Kawai, product manager of Niantic, Inc. "We are also excited to celebrate the holidays with our community by introducing a Pikachu that wears a hat on holiday, which will provide Coaches the opportunity to get outside and explore their neighborhoods, taking advantage of the occasion of your meetings with relatives and friends during the festive season".
The first Pokémon of the second generation iran aparieciendo in eggs
In this way, Niantic clarifies that the new Pokémon will be added progressively, especially in the next few months, and that will not be the only novelty that will be incorporated into the game. A Pikachu special edition and limited with hat of Christmas will appear randomly in the app, allowing us to celebrate the holidays from today December 12th until the 29th of December, time-limit in which we are able to capture this rare specimen.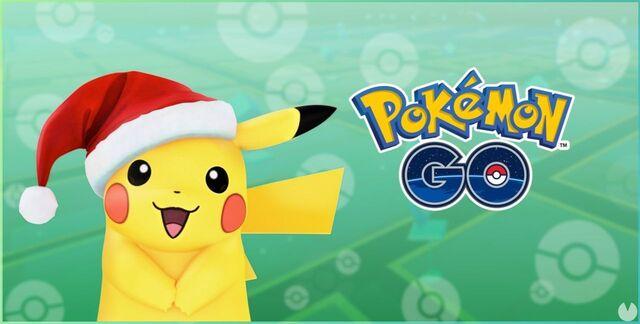 The phenomenon Pokémon GO
Video: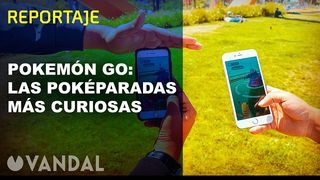 Pokémon GO is a mobile application on which players can walk the streets of their cities capturing your favorite creatures.
it Is a free download game (though it contains micro-transactions) and is available both on Android as on iOS. If you want to know more, I recommend our guide to Pokémon GO. For more news and materials related to this phenomenon, I encourage you to consult the main page of special coverage that we've designed.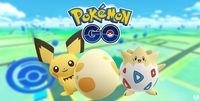 (Visited 1 times, 1 visits today)
Pokémon GO is updated and now offers the new Pokémon Silver and Gold