Pokémon Sun / Moon will have its own manga
It will begin running on September 15 in Japan.
The Pokémon Company has announced that Pokémon Sun / Moon they will have a manga adaptation format from September 15 in Japan .
the manga
This new series of comics will be published in CoroCoro Comics and will present a new coach, who with Rockruff (one of the new creatures included in this release) will explore the region of Alola . Currently there are many more details about this manga, although they will be unveiled Friday August 12 .

The game
Video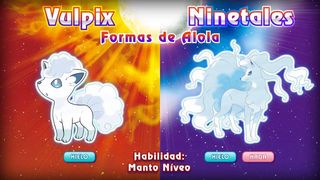 Pokémon Sun and Moon will reach stores everyone next November 23 exclusively for Nintendo 3DS , offering a new region formed by several islands where discover new creatures, find new versions of classic monsters like Vulpix, learn new types of movement and will battle in new types of combat.
will feature a completely renewed graphic section and we will make a pilgrimage to become true masters Pokémon.
(Visited 1 times, 1 visits today)
Pokémon Sun / Moon will have its own manga