Grandes mudanças na battle royale.
Tempestade de Gelo, o novo evento Fortnite Battle Royale, está cobrindo de neve e o mapa do battle royale. Após a explosão do misterioso orbe de gelo que estava no alto do palco, e o ressurgir da Rainha de Gelo, o título de Epic Games experimentará importantes mudanças físicas e jogáveis.
A new kingdom rises. Prepare for battle – dive in now to take on the Ice Legion and survive the storm! pic.twitter.com/yvcHgCIYvk— Fortnite (@FortniteGame) 19 de janeiro de 2019
Este evento, que cobriu o palco inteiro de neve, traz novos desafios e perigos. Entre eles estão os demônios de gelo, uma espécie de zumbis que nos incomodam as primeiras de mudança e que nos colocam em mais de um congestionamento. A derrocada Pico Polar e o reinado da monarca do frio também nos castigará com uma constante nevasca, que chicoteia as primeiras de mudança para os jogadores, incomodando bastante em algumas ocasiões.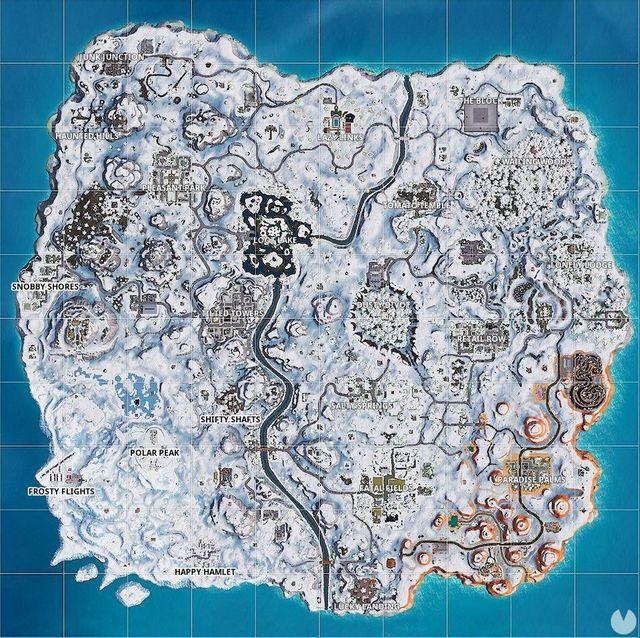 Demônios de gelo, blizzards e o mapa coberto de neve: as conseqüências de um evento colossal
Fortnite "Battle Royale" é a variante 'battle royale' gratuito multiplayer de Fortnite, o jogo da Epic Games. Pegando as bases jogáveis do título de ação, construção e sobrevivência, têm projetado uma proposta semelhante à do todo-poderoso PUBG, mas com suas próprias idéias, tanto em consoles como PlayStation 4 e Xbox, Nintendo Switch, como no PC.
Fortnite: O evento de Tempestade de Gelo cheia de neve e mudanças no mapa
Source: português
January 21, 2019