RiME will come to PS4, Xbox One, PC, and Switch the next may
The game reappears and confirms that it will arrive very soon.
as came stating some rumors, RiME, the long-awaited title of Tequila Works, it will be a video game cross-platform. You will arrive to a PlayStation 4, Xbox One, PC, and Switch. The middle IGN has confirmed the news and offered a new video.
Tequila Works has also confirmed the new details of the style of game, which, according to them, will remember to The Legend of Zelda: The Wind Waker, The Last Guardian, and The Witness, reinforcing your idea of title of exploration, action and platforming with puzzle.
What's new Tequila Works
Video: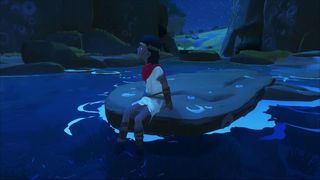 In march of 2016, Tequila Works announced that recovered the rights to the game. Until that time, the rights of Rime they were the property of Sony, something which implied the exclusivity of the game on their platform. The acquisition by Tequila Works and the entrance to their new partners, Grey Box and Six Foot, has opened up the development of Rime in other consoles and platforms, such as Xbox One, PC and the new machine of Nintendo, Nintendo Switch.
Rime is a Spanish game developed by Tequila Works, who began his career on PlayStation 4. Will be an adventure with a touch of platforming and exploration in which we embark on a great journey
(Visited 1 times, 1 visits today)
RiME will come to PS4, Xbox One, PC, and Switch the next may