Most recent:
'Le Mans 66' launches its trailer final: James Mangold directs Matt Damon and Christian Bale in a biopic about the duel Ford vs. Ferrari
Gears 5 has had the best launch of Microsoft in this generation
Outlines some future plans for the company.
Tatsumi Kimishima , President of Nintendo, he has published a new message to the investors in the company in which reiterates some of the future priorities of the company , as bringing their intellectual property into new areas to reach a wider audience and explained some of the goals that are marked on Nintendo for the future.
"Since the launch of the Family Computer System (known as Nintendo Entertainment System outside Japan) in 1983, Nintendo has offered the world unique and original products under the concept of integrated entertainment hardware and software development, "says Kimishima. "In the field of home entertainment, the video game industry is one of the few industries based in Japan that have grown around the world and Nintendo has established itself as a well-known brand represents culture video games worldwide ".
Nintendo video games beyond
" We believe our mission It is to draw smiles on the faces of people around the world with our products and services and so we followed our basic strategy to grow the volume of people playing by offering products that can be enjoyed by everyone regardless of age, sex or gaming experience. Now we go a step further in this mission to increase the number of people who have access to the intellectual property of Nintendo. "
" We are offering activimente Nintendo's intellectual properties in different ways so that not only current users of our game, ino all consumers (including those who used to play but no longer do so and also to those who have never played video games before) also are in contact with our intellectual property. "
" For our business consoles, Nintendo is currently developing a gaming platform with the codenamed NX will present a completely new concept . Our business led by software and hardware integration and software will remain the core business of Nintendo . With the aim of increasing the population interacts with the intellectual property of Nintendo also will enter the market for smart devices to try to generate revenue and profits with them and to create synergies with our consoles. "


"As for other initiatives to use the intellectual property of Nintendo have launched a new product called amiibo ( Nintendo characters offered in figures or cards that work with our video games). They have been well received by many of our consumers. In addition, our efforts will not be limited to video games. We are planning to offer new spaces in amusement parks using Nintendo characters. We will also increase the chances that consumers come into contact with Nintendo characters in day to day through visual content and merchandising ".
" Therefore We are now expanding how to use the intellectual property of Nintendo of different ways beyond our traditional use to use them in our business of consoles. Furthermore, in our attempt to establish a sustainable and ongoing relationship with our customers we are creating a new membership system and a new system of user accounts that should work as a bridge between our consoles and other devices or even in environments in which our customers can stay in touch with the intellectual property of Nintendo and therefore function as a mechanism to maximize the number of people interacting with the intellectual property of Nintendo. "
" Nintendo will continue to change flexibly , adapting to the times while putting in value the spirit of originality based on the belief that 'the real entertainment value lies in its uniqueness' and continue to offer ".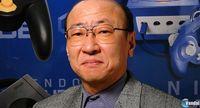 clear='all'/>

Tatsumi Kimishima, Nintendo president, published an open letter to shareholders
Source: www.vandal.net
December 26, 2015
Next
Random post